Reid Mitchell
麦查理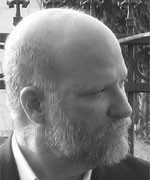 Reid Mitchell is a historian, poet and novelist. He has previously taught in New Orleans, Princeton, Berkeley, Budapest and Hong Kong. Mitchell has had poems accepted for publication in England, America, Macao, Australia, Hong Kong and elsewhere. He has also published a novel A Man Under Authority (1997), a number of literary dialogues and academic works of history. Mitchell lives in New Orlean and often visits China.
麦查理是历史学家,诗人及小说家.他曾任教于新奥尔良,普林斯顿,伯克利,布达佩斯及香港。他的诗曾刊于英国,美国,澳门,澳洲及香港等多地。他还著有小说《权威下的男人》 (1997),多个文学对话及有关历史的学术文章。麦查理现居新奥尔良,他常访问中国。


译者
Translator
何丽明
Tammy Ho Lai-ming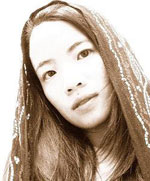 何丽明,出生及居于香港。曾就读香港大学,主修英国文学及翻译。现任教于香港大学英文系。于2006年主编《香港大学写作》及于2008年合編短篇小說集《爱与欲》。她曾担任美国《字沙律诗刊》编辑并与友人合办《茶:亚洲文学季刊》。
Tammy Ho Lai-ming is Hong Kong-born and –based. She studied English Literature & Translation at the University of Hong Kong and currently teaches at the School of English there. She edited Hong Kong U Writing: An Anthology (2006) and co-edited Love & Lust (2008). She was also a co-editor of Word Salad Poetry Magazine and is a co-founder of Cha: An Asian Literary Journal.




She put her circus animals through the paces
asked me which ones I would buy,
though she made it clear
she would not sell a one to me.
I pointed.
"You're wrong," she said,
and clapped her hands in delight.

She steals small things from me
and replaces them with small things she still from other people.

She wears the shoe I bought her on her head.
It is a red shoe of soft leather.

She corralled wild horses for their colors,
but confessed, "only the wildest deserve taming."

She breathes funny
but how can I correct her.

Her breasts are not like anything
except each other

She follows me to the barbershop
and sweeps up the shorn thoughts around my chair. 
"Don't slice him," she yells at the barber.

She sent me a letter that said,
"We met in shame
but leaving me would be more shameful still."

She has lain down with fleas
and gotten up with dogs.

She sails boats made of wrapping paper and fish scales.
If they sink,
at least they stay afloat till they are out of sight.

She grows onions.
I don't know what she does with them.

She sang me a song. She sang

"Green skull, green skull,
Nobody ever loved you.
Green skull, green skull,
Nobody ever will."
			




她逐一向我展示马戏团的动物
问我我会买哪只
其实她老早表明
她一只都不会卖
我还是指这指那
"你不对!" 她喊道
还得逞地拍手

她用她偷来的小东西
来换掉我的小东西

她把我送她的鞋子戴在头上
鞋子是红的 是软皮的

她捕捉野马 颜色夺目
然后承认 "只有最凶猛的值得驯服"

她呼吸的节奏跟别人不同
但我又能如何纠正她

她双乳甚么都不像
各自只像另外的一个

她跟随我到理发店
把地面上我椅子旁削下的思绪扫掉
"不要把他切成薄片啊!" 她向理发师高叫

从前她曾写信给我
说我们相识是羞耻
但现在分离是可惜

她与跳蚤同眠
起来时是小狗

她的船子是用包装纸及鱼鳞造的
要是沉没
至少先会浮游直至她双目看不见

她会种洋葱
可我不知种来作啥

她为我高歌 她唱:

"绿色头,绿色头
无人曾爱你
绿色头, 绿色头
无人会爱你"