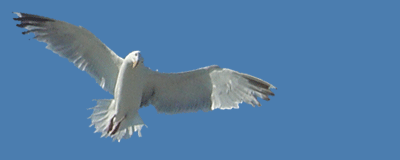 林月慧
Grace Lim

林月慧是出生于马来西亚的华侨。毕业于英国的Luton, Bedfordshire大学社会心理学学士。她从1994–1999住在旧金山,曾在中美国际学校担任课外活动规划署助理署长,也在法美国际学校教汉语。她在 1999 年,移居到波特兰,在金融业工作了几年。2007年,她选择成为全职画家和作家。她和她的三只爱犬住在俄勒冈的幸福谷。

Grace Lim is Malaysian-born Chinese with a BA in Psychology cum Sociology from the University of Luton in Bedfordshire, England. She lived in San Francisco from 1994–1999, where she worked as the Assistant Director of the After school Program at the Chinese-American International School, and taught Mandarin in the French-American International School. She moved to Portland in 1999, and worked in financial industry for several years. In 2007, she chose to work full-time as a painter and author. Grace and her three dogs make their home in Happy Valley, Oregon.




译者
Translator

林月慧
Grace Lim


沙

Sand





湿了的意识 
难以诠译 
想哭 
哭不出来
狂喊的声音咽在喉间
也喊不出来
 
手中握住一把沙
沙从指缝间粒粒的漏了出来
想把沙捡回来
沙却被浪卷去
我的心也随着浪涛卷远
要追回那被浪卷走的沙粒
			





A soaking consciousness
Unuttered
A crying out loud
Choked down, and
A scream clog at the throat
Choked in 

Holding a handful of sand
The grains trickle through my fingers 
I'm ready to pick them up 
The waves sweep and roll them away
My heart, too rolls into the surf
To chase the sand waved away 
			

守约

The Promise





雪呀
要绕千里路,要越万重山
你知道,就不必留我
凝结一冰河
冻干一枯树

让我深情地
画上几圈你荡漾的唇吻
在你沉寂的河心
而后悄然离去
雪印是我来过的足迹

让我怜爱地
望着你的身影
茫然的在雪中兜圈子
而后转身离去
雪不知何时落定

信我是守约的
西北风雪,不忍你
徒然一河冰霜
荒凉一株枯树
就等我,另一冬季
			





Alas, snowfall
I must bypass a thousand miles, I must cross a million peaks
Then you know; don't make me stay
Then a river congeals
Then a tree freezes 
With deep love
Let me draw a few ripples of your voluptuous lips
In the heart of the still river
Then silently, I'm leaving
My footprint on the snow evidence I've been here

Allow me, tenderly
To watch you and your silhouette
Swirling round and round at a loss in the snow
Then silently, I'm leaving
I do not know when the snowfall will end.

Trust me, I'll keep my promise
The northwest snowstorm, can't bear to see
That a river froze in vain
That a tree dried up in the wild
Please wait for me, till next winter.