紫竹
Zi Zhu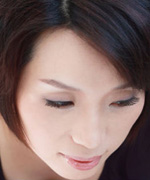 紫竹,原名王娟,日语专业毕业。曾在《绿风》《青年作家》等多种刊物上发表过诗作。
Zi Zhu, originally Wang Juan. She has published poetry in various journals including Green Wind and Young Writers.


译者
Translator
丁太升
Taisheng Ding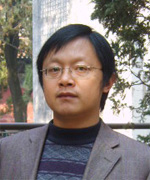 丁太升,笔名闲云,英语教学教育硕士,英语教师。有少量诗歌发表。
Taisheng Ding, pen name Xian Yun, holds master's degree and works as an English teacher. He has published some poems.




拧开笔帽
会露出笔尖
当它朝下接触到纸面
便尖尖地刺出
一段生疼的文字
它像蚯蚓一样挣扎在路面
一截一截
嵌在我的皮肤深层里
慢慢干枯,死亡
而我的笔尖不发出一点声响 
			




Twisting a pen cap
Exposes the pen tip
It reaches for the paper
Piercing its face
A strand of pained characters spill out
Writhing like an earthworm on the ground
Each segment
Burrowing into the depths of my skin
Slowly it dries up, and passes away
And my pen tip emits no cry.