冯娜
Feng Na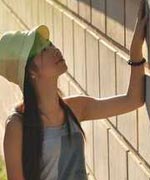 冯娜,1985年生于云南丽江。白族。诗文作品散见于《诗刊》《中国诗歌》《星星》《山花》等杂志,并有部分作品入选诗歌选本。"中国80后诗歌十年成就奖"十大新锐诗人之一,出版诗集《云上的夜晚》(2009年)。获2012年第二届奔腾诗人奖。
Feng Na was born in Lijiang, Yunnan in 1985. Her poems appeared in a lot of major poetry journals and anthologies. She is one of the ten avant-garde poets born in 1980's . She has published a book of poetry and received 2012 Pentium Poetry Prize.


译者
Translator
华卫
Hua Wei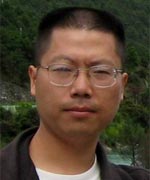 华卫,生于1972年,诗词译者。1994年毕业于南京大学,现任教于一所职业技术院校。自2005年始,已翻译大量诗歌作品。
Hua Wei, born in 1972, a poetry translator who graduated from Nanjing University in 1994 and now works in a vocational and technical college. He began to translate poetry since 2005 and has translated many poems for poets in China and other countries.




在云南 人人都会三种以上的语言
一种能将天上的云呼喊成你想要的模样
一种在迷路时引出松林中的菌子
一种能让大象停在芭蕉叶下 让它顺从于井水
井水有孔雀绿的脸
早先在某个土司家放出另一种声音
背对着星宿打跳 赤着脚
那些云杉木 龙胆草越走越远
冰川被它们的七嘴八舌惊醒
淌下失传的土话——金沙江
无人听懂 但沿途都有人尾随着它
			




In Yunnan, everyone speaks more than three languages
one commands the clouds to take desired shapes
one calls up mushrooms when lost in the pines
another makes elephants halt under plantains  and submit to well water
well water that has the face of peacock-green 
in some tribal chief's home long ago another sound was made
backs to the stars they danced barefoot
those spruces and felworts moved farther and farther away
glaciers stirred by their confused chatter
trickled down a forgotten dialect--Jinsha River
no one understands, but there are those who trail it