歌兰
Gelan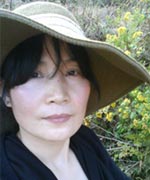 歌兰,曾用笔名白草。1966年生于安徽省怀宁县,现居安庆市。1985年开始写诗,2014年1月出版诗集《稀薄的门》。
Gelan, once using White Grass as her pen name, was born in 1966 and now lives in Anqing of Anhui Province. She has been writing poetry since 1985, and just published her first book of poems The Rarified Door (2014).


译者
Translator
冯冬
Peter Feng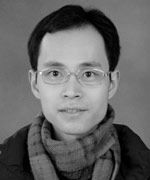 冯冬,1979年生于重庆,南京大学英文系博士毕业,现任教于暨南大学,译有《未来是一只灰色海鸥:西尔维娅-普拉斯诗全集》(2013)、小说《蛛网与磐石》(2011)、游记《中华帝国纪行》(2006)等,在海内外诗刊发表作品,与友合著诗集《残酷的乌鸦》(2011),主要研究诗歌、精神分析和当代哲学。
Peter Feng was born in Chongqing, China, in 1979. He has received a Ph.D degree in literature from Nanjing University and currently teaches English at Jinan University. He has translated The Collected Poems of Sylvia Plath (2013), The Web and the Rock (2011), A Journey through the Chinese Empire (2006), and co-written a book of poems: Cruel Raven (2011). His study includes poetry, psychoanalysis, and contemporary philosophy.




什么在临近
行走的风扔下她的壳
时间的门环
咔咔作响
这个冬天有一个盗墓者
进入血管
静坐,思念
死亡的装饰品
			




What approaches?
The walking wind casts off her shell
Time's knocker
Clanks on the door
This winter has a grave robber
Invading my veins
Meditate and ponder
The ornaments of death