Scott Alexander Jones
司各特-琼斯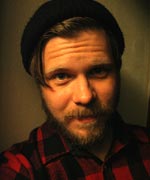 Scott Alexander Jones is the author of elsewhere (Black Lawrence Press, 2014), Carpe Demons (Unsolicited Press, 2014), and One Day There Will Be Nothing to Show That We Were Ever Here (Bedouin Books, 2009). He is co-founder of the punk literary magazine, Zero Ducats, and his poems have appeared in over fifty journals. In 2009, he received his MFA from the University of Montana and was a writer-in-residence at the Montana Artists Refuge. In 2011, he received the Nancy Dew Taylor Poetry Award from Emrys Journal. He lives in Lawrence, Kansas.
司各特-琼斯2009年获美国蒙大拿大学艺术硕士,曾任蒙大拿州艺术家避难所客座作家。琼斯出版过的诗集有:《别处》(黑劳伦斯出版社,2014),《享受魔鬼》(不速之客出版社,2014)以及《某日将无物证明我们来过此处》(贝都因人出版社,2009)。他曾在50多种文学期刊上发表作品,创立朋克文学杂志《零达克特》。2011年,他获Emrys杂志南希-杜-泰勒诗歌奖。他现居堪萨斯州劳伦斯市。


译者
Translator
冯冬
Peter Feng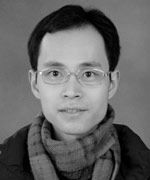 冯冬,1979年生于重庆,南京大学英文系博士毕业,现任教于暨南大学,译有《未来是一只灰色海鸥:西尔维娅-普拉斯诗全集》(2013)、小说《蛛网与磐石》(2011)、游记《中华帝国纪行》(2006)等,在海内外诗刊发表作品,与友合著诗集《残酷的乌鸦》(2011),主要研究诗歌、精神分析和当代哲学。
Peter Feng was born in Chongqing, China, in 1979. He has received a Ph.D degree in literature from Nanjing University and currently teaches English at Jinan University. He has translated The Collected Poems of Sylvia Plath (2013), The Web and the Rock (2011), A Journey through the Chinese Empire (2006), and co-written a book of poems: Cruel Raven (2011). His study includes poetry, psychoanalysis, and contemporary philosophy.




someone out there
assembled this shipping crate
abandoned by tides—
alone at first light
I take a seat in the mist

the edge of the world
undressing this shipwreck
since 1906—
coastlines up close
never stop sounding like this

sky burial
for the eyeless sea lion
here at sea level—
birds dive-bomb
the closer I approach

I peel lemons
while ravens can't puncture
the sea lion's skin—
a seagull stalks me
like I've got any answers

walking into town
The Tibetan Book of the Dead
in my headphones—
a dotted line of geese
perforate the sky

following footprints
in the sand, I realize they're mine
from this morning—
by om I mean um & when
did my thumb start bleeding?
			




有人在那边
组装这被潮水遗弃
的运输箱——
破晓时我独自
在雾中坐下来

世界的边缘
自1906年以来
一直在揭示这次船难——
近处海岸线从未
停止这般声响的暗示

为那头无眼海狮
在海面上
举行天葬——
鸟儿俯冲轰炸
当我更接近

我剥柠檬
而乌鸦却啄不穿
那海狮的皮——
一只海鸥跟踪我
仿佛我有答案

走进小镇
耳机里放着
《西藏生死书》——
一条鹅的虚线
刺穿天空

追随沙中脚印
我意识到自从今晨
它们便属于我——
我将"吽"念成"唵"
我的拇指何时开始流血?