A. F. Moritz
阿-夫-莫里茨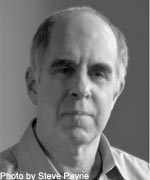 A. F. Moritz has written eighteen books of poems, and his work has been accorded various recognitions. The Sentinel (2008) received the Griffin Poetry Prize. He has three times been a finalist for Canada's national literary prize, the Governor General's Award, and has received the Guggenheim Fellowship and the Award in Literature of the American Academy of Arts and Letters.
阿-夫-莫里茨著有18本诗集,他的作品获得各种赞誉。《哨兵》(2008年)获得了格里芬诗歌奖。他三次被入选加拿大国家文学奖,总督奖,还获得古根海姆奖学金和美国艺术与文学学院奖。


译者
Translator
星子安娜
Anna Yin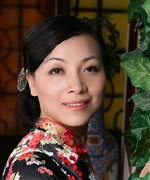 星子安娜,Anna Yin中国湖南出生。99年移民加拿大,其英文诗多次获奖,其中包括 2005 年安省的"Ted Plantos 纪念奖"和2010 年和2013年 的"Martry文学奖"。星子著有五本诗集,包括《Wings Toward Sunlight》(2011)以及《Inhaling the Silence》(2013)。星子是加拿大诗人联盟安省代表,她工作和居住在安省的密西沙加。
Anna Yin was born in China and immigrated to Canada in 1999. Anna won the 2005 Ted Plantos Memorial Award, the 2010 MARTY Award, etc. She has published five books of poetry. Collections of her poetry Wings Toward Sunlight was published by Mosaic Press in 2011 and Inhaling the Silence was published in 2013. Anna is Ontario representative for the League of Canadian Poets. She works and lives in Mississauga, Ontario.




You chose the right path in life 
though as it assures you it abashes you 
with crushing beauty—like these lines of Neruda 
you desire the way at eleven you desire a girl. 
To write just one verse like that. To know 
the fruitful softness, the whispering of shadows 
in light-sprinkled entrances, the female 
strangeness of their male force. 
As Neruda's century passed and the astonishment 
his coming had aroused decayed, in you it grew. 
As the dead fall away, the living is laid bare 
more living. You look up from his book 
and are in a world more world, and you look up 
from that new world and are in his book 
more book: another earth, another early home 
and childhood. He shelters as he overshadows, 
an old brother still a child himself. 
You two are orphans, and guarding you through forests 
and the eyes of crowds he reaches manhood, 
and yet he's still the youth of the good promise, 
alpha point of unhewn roads. You feel 
abundance and the void rise alert, tender 
as they watch him pass and engulf him – a love so dark 
you have to long to pierce it repeatedly. 
			




你选择人生正确的路途 
虽然它破碎的美 
宽慰你也困惑你 — 
就像聂鲁达的这些诗句 
你渴望如同十一岁渴望一个女孩。 
写一首那样的诗。了解那果实般的柔软, 
光线洋溢的入口处的阴影私语, 
其中男性力量的女性神秘。 
聂鲁达的年代已去,他的来临唤起的惊愕 
朽化了,在你这里却生长。 
随着死的逝去,活着的被裸露 
越发生动。从他的书籍你仰望, 
你在一个世界的更多的世界里, 
你从这个新世界仰望, 
你在他的书籍的更多的书籍里: 
另一个地球,另一个儿时的家园 
和童年。他庇护也掩盖, 
一个兄长,自己也还是一个孩子。 
你们两个是孤儿,引导你穿过森林 
和人群的眼睛,他抵达成年, 
但仍然是美好承诺的青春, 
未凿之路的起始点。 
当她们看着他经过并吞噬他, 
你感觉丰沛和虚空升起警惕,温柔 ——
一种漆黑深切的爱, 
你不得不渴望反复地穿戳它。