须弥
Xu Mi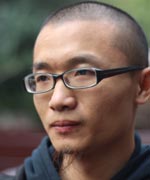 须弥,1984年生于雷州半岛,同济大学哲学硕士,著有诗集《鸟坐禅与乌居摆》(长江文艺出版社,2014)、诗文本"身体三部曲"(《身体地图》、《物居诗》、《乌钟摆》,泼先生出版,2013)等。
Xu Mi was born on Leizhou Peninsular in Guangdong, China, in 1984. He earned his MA degree in Philosophy from Tongji University. He has written a number of poetical texts, including The Zen Bird & Darkly Dwells the Pendulum (Changjiang Literature Publishing House, 2014), Trilogy of the Body (Map of the Body, Dwelling in Things, Darkly Swings the Pendulum, Pulsasir Publishing, 2013).


译者
Translator
冯冬
Peter Feng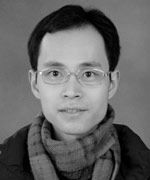 冯冬,1979年生于重庆,南京大学英文系博士毕业,现任教于暨南大学,译有《未来是一只灰色海鸥:西尔维娅-普拉斯诗全集》(2013)、小说《蛛网与磐石》(2011)、游记《中华帝国纪行》(2006)等,在海内外诗刊发表作品,与友合著诗集《残酷的乌鸦》(2011),主要研究诗歌、精神分析和当代哲学。
Peter Feng was born in Chongqing, China, in 1979. He has received a Ph.D degree in literature from Nanjing University and currently teaches English at Jinan University. He has translated The Collected Poems of Sylvia Plath (2013), The Web and the Rock (2011), A Journey through the Chinese Empire (2006), and co-written a book of poems: Cruel Raven (2011). His study includes poetry, psychoanalysis, and contemporary philosophy.