Joe Rosenblatt
乔-罗森布拉特

Joe Rosenblatt has written more than 20 books of poetry, several autobiographical works. His poetry books have received major awards, such as the Governor General's award for poetry in 1976 and the BC Book Prize in 1986. His poems have also been also translated into French, Dutch, Swedish and Spanish. Since 1980 he has been living in Qualicum Beach on Vancouver Island.
乔-罗森布拉特著有20多本诗集,几个自传体作品。他的诗集屡获殊荣,如1976年总督文学诗歌奖和1986年 俾斯省图书奖等.。他的诗也被翻译成法语,荷兰语,瑞典语和西班牙语。自1980年以来,他一直住在利克姆海滩在温哥华岛。


译者
Translator
星子安娜
Anna Yin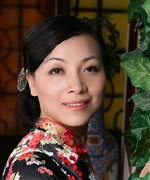 星子安娜,Anna Yin中国湖南出生。99年移民加拿大,其英文诗多次获奖,其中包括 2005 年安省的"Ted Plantos 纪念奖"和2010 年和2013年 的"Martry文学奖"。星子著有五本诗集,包括《Wings Toward Sunlight》(2011)以及《Inhaling the Silence》(2013)。星子是加拿大诗人联盟安省代表,她工作和居住在安省的密西沙加。
Anna Yin was born in China and immigrated to Canada in 1999. Anna won the 2005 Ted Plantos Memorial Award, the 2010 MARTY Award, etc. She has published five books of poetry. Collections of her poetry Wings Toward Sunlight was published by Mosaic Press in 2011 and Inhaling the Silence was published in 2013. Anna is Ontario representative for the League of Canadian Poets. She works and lives in Mississauga, Ontario.




a poem should be a microscopic watch
worn by an invisible hand
belonging to a several-handed midget
in the somber clothes of a blackbird

hiding in the gold-frosted corn field
by a serpentine road near a quaint pond
where imaginary blue bullfrogs rhapsodize
the Sunday blues of their ancestors
who lived by that time schedule
of the microscopic watch worn by an invisible
mouse trainer who had a terrible phobia
for mixed metaphors & white cats
with silver blue eyes of the Orient
			




一首诗应该是一只微型手表
被一个看不见的手带着
属于一个有几只手的侏儒
披着一只黑鸟的深色衣服

躲藏在金灿灿的玉米田
在靠近老池塘的一条蜿蜒的道路旁
那儿想象的蓝色牛蛙们高歌
他们祖先的周日蓝调
祖先遵从着的那个微型手表
的时间表,来自一个隐身的
老鼠教练,他有一个可怕的恐惧症
害怕混淆了隐喻和
有着东方银蓝色眼睛的白猫。