肖今
Xiao Jin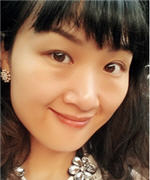 肖今,原名金国青,浙江诸暨人,出生于1977年。从学建筑,从业企管,喜爱文学。2003年开始网络创作,作品散见于《台湾新闻报》、《文汇报》、《上海诗人》、《澳洲彩虹鹦》、《浙江作家》等刊物,作有长诗《乱码》、《MISSING》(十四行)。
XiaoJin (Jin Guoqing) was born in ZheJiang, China in 1977. She started writing in 2003. Her poems appeared in Shanghai Poets, Australia Cai Hong Ying, Zhejiang Writers and Taiwan newspapers. She has written long poems Mixed Code and Missing.


译者
Translator
星子安娜
Anna Yin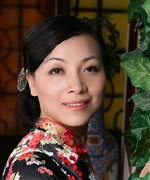 星子安娜,Anna Yin中国湖南出生。99年移民加拿大,其英文诗多次获奖,其中包括 2005 年安省的"Ted Plantos 纪念奖"和2010 年和2013年 的"Martry文学奖"。星子著有五本诗集,包括《Wings Toward Sunlight》(2011)以及《Inhaling the Silence》(2013)。星子是加拿大诗人联盟安省代表,她工作和居住在安省的密西沙加。
Anna Yin was born in China and immigrated to Canada in 1999. Anna won the 2005 Ted Plantos Memorial Award, the 2010 MARTY Award, etc. She has published five books of poetry. Collections of her poetry Wings Toward Sunlight was published by Mosaic Press in 2011 and Inhaling the Silence was published in 2013. Anna is Ontario representative for the League of Canadian Poets. She works and lives in Mississauga, Ontario.




啊,又退回又退回到这扇门里 
它狭窄,幽暗,悲凉,没有呼吸 
连空气都被死亡啃噬着 

七月流火已扑向门前 
这时才想起蛇体的游滑和鱼肢的灵活 
它们多么善于和容易逃离现场 
而不象那滴水 
任火舌将它吞咽 

啊,你不要和那滴水一样 
把你灵魂里的水汁全都分泌出来 
把你死角里的冰山用这火去解冻 
你不是那滴不能呼吸的水 
你是无穷的源流 
足以降压体温之上的火势 

时间的狱门必由时间打开 
在沦落的精神世界里 
滴水的呼吸是你通向清澈的暗道 
丢了钥匙,迷了路 
只要你心中还有一个地址 
不管天昏地黑 
总有到达的时候
			




Ah, back, back to the door again 
a narrow, dark, sad, unbreathing door 
even the air is clutched by death 

July's burning fire approaches its front 
only now I recall the slippery snake and nimble fish- 
how easily they can flee from the scene 
not like the waterdrop - 
leaving itself to be swallowed in flames 

Ah, do not be like that waterdrop! 
gather all the juice from every part of your soul 
thaw the iceberg in your dead corners with the fire 
you are not the waterdrop that cannot breathe 
you are the infinite head-waters 
capable of diminishing this body's fire 

The hell of time must open by time itself 
in the fallen spiritual world 
the breathing of your water is 
the hidden path to purity 
Even with keys lost and ways unknown 
as long as there is an address in your heart 
however faint or gloomy 
you will always arrive