D. C. Reid
D. C. 里德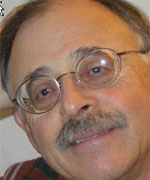 D.C. Reid is a past president of the League of Canadian Poets. He has published eleven books of non-fiction, prose fiction and poetry. His sixth book of poems, You Shall Have No Other, was released in 2013.
D.C. Reid (里德)是加拿大诗人联盟前任主席,已出版11本书,包括散文小说和诗歌。


译者
Translator
星子安娜
Anna Yin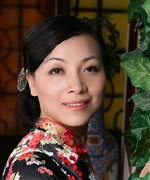 星子安娜,Anna Yin中国湖南出生。99年移民加拿大,其英文诗多次获奖,其中包括 2005 年安省的"Ted Plantos 纪念奖"和2010 年和2013年 的"Martry文学奖"。星子著有五本诗集,包括《Wings Toward Sunlight》(2011)以及《Inhaling the Silence》(2013)。星子是加拿大诗人联盟安省代表,她工作和居住在安省的密西沙加。
Anna Yin was born in China and immigrated to Canada in 1999. Anna won the 2005 Ted Plantos Memorial Award, the 2010 MARTY Award, etc. She has published five books of poetry. Collections of her poetry Wings Toward Sunlight was published by Mosaic Press in 2011 and Inhaling the Silence was published in 2013. Anna is Ontario representative for the League of Canadian Poets. She works and lives in Mississauga, Ontario.




It is morning
and the tulips I have
never loved well enough
are leaning away from life.
The acacia holds its thorns
on the other side of the window.
See the girl there who
has never felt her breast.
The hard spot is the beginning
of a terror that finds its beauty
in a song we have never heard,
though we sing it well enough.
When the moon comes,
when the night ends, when
there are more seasons than
can be held by rain, lift
with me the cedar bark,
the limbs that lift as spirits.
It is hard now, knowing we
have always known what
the cedar can't forget.
Come along now, leave the tulips,
never sing of her again.
			




早晨
我从来没有好好爱过
的郁金香
倾斜着偏离生机。
相思树挺举着他的刺
在窗口的另一侧。
看那儿那女孩
从来没有感觉到她的乳房。
硬块是恐怖的开始
在一首我们没听过的歌中
找到它的美丽,
虽然我们都好好地唱。
当月亮出来,
当夜晚结束时,
当更多的季节
雨水无法承接,举起
我和雪松树皮,
枝桠向上就象魂灵。
此刻真难,知晓我们
一直懂得
雪松难忘哪些。
来吧现在,离开这郁金香,
再也不唱起她。