Esther Schor
埃斯特-逍尔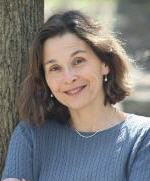 Esther Schor, who received a Ph.D. in English from Yale in 1985, is a professor of poetry and poetics at Princeton University with a focus on British Romanticism. She is the author of Bridge of Words: Esperanto and the Dream of a Universal Language (2015) and Bearing the Dead: The British Culture of Mourning from the Enlightenment to Victoria (1994). She edited or co-edited The Cambridge Companion to Mary Shelley (2003), The Other Mary Shelley: Beyond "Frankenstein" (1993) and Women's Voices: Visions and Perspectives (1990). In 2012, she published her first collection of poetry, Strange Nursery.
埃斯特-逍尔,1985年从耶鲁大学获博士学位,现为普林斯顿大学诗学教授,主攻英国浪漫主义,出版著作包括《词之桥:世界语与通用语言之梦》(2015),《死亡之承受:启蒙时期至维多利亚时代的英国哀悼文化》(1994),主编《玛丽-雪莱剑桥文学指南》(2003),《另一个玛丽-雪莱:<科学怪人>及其他》(1993),《女性之声:前景与视角》(1990),于2012年出版诗集《奇怪的养育》。


译者
Translator
冯冬
Peter Feng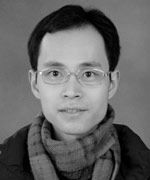 冯冬,2011年从南京大学英语系获博士学位,致力诗与陌异性之接缝的开凿,译有小说、游记、当代外国诗等,包括诗集《别处》(秀威资讯,2016)、《未来是一只灰色海鸥:西尔维娅-普拉斯诗全集》(上海译文出版社,2013)。著有诗集《平行舌头》(秀威资讯,2015)、《沙漠泳者》(泼先生出版,2015)以及《残酷的乌鸦》(与孙冬合著,南京大学出版社,2011)。原创作品刊于《美国诗歌评论》《诗天空》《灰麻雀》等海内外杂志。
Peter Feng received a PhD in English Literature from Nanjing University in 2011, and since then he has been exploring the essential strangeness of poetry. He has translated a novel, three travelogues, and numerous poems in English, including Elsewhere by Scott Alexander Jones (Showwe Information) and The Collected Poems of Sylvia Plath (Shanghai Translation Publishing House). He is the author of Parallel Tongues (Showwe Information), The Desert Swimmer (Pulsasir Publishing), and Cruel Raven (coauthored with Sun Dong, Nanjing University Press). His works appear in Poetry Sky, The American Poetry Review, Grey Sparrow Journal and others.




I met a man. Okay, two men, each with his grave tartan. 
One, a scholar of the Song dynasty; the other sold firewood.
One came from Brazil, the other went there.
One liked my hand, the other my mouth. 
I called them you and you.

From each, a daughter. From the daughters, 
grief. I wept and wept. 

One said, wait for an angel, the other
wait for me.
			




我遇到一个男人。好吧,两个,都穿着肃穆的格子呢。
一个是宋代研究者;另一个,卖柴火。
一个来自巴西,另一个去往那儿。
一个喜欢我的手,另一个喜欢我的嘴。
我称他们为你和你。

从每个男人那里,我得到一个女儿。从女儿,
得到忧伤。我哭泣,哭泣。

一个说,等着天使降临吧,另一个说
等着我。
			




Gallery Vandals Destroy Photographs
in Sweden      Painkillers in
Short Supply     Concussion Leaves
Goalie's Career in Doubt

Arctic Melt Unnerves
The Experts     2 Women Killed
in Security Convoy     What
Do Baboons Think?

Oil Rebounds    "Soldier of Orange"
Dead at 90     I Know
You'll Understand If I
Can't Make it Tuesday

Heavy Fighting in Pakistan
			




在瑞典 恶意者毁坏
画廊图片 止痛剂
短缺 脑震荡令守门员
面临职业危机

北极融化
让专家不安 两个女人
被保安枪杀 狒狒们
作何想?

石油反弹  "橙色战士"
90岁善终  如果
星期二我来不了
你能理解

巴基斯坦冲突剧烈