Kate Thorpe
凯特-索普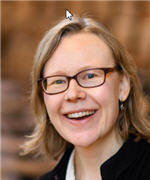 Kate Thorpe is a doctoral candidate in English Literature at Princeton University. She is completing a poetic manuscript entitled The Marriage of Art and Industry about the transformation of post-industrial architecture through art in the Ruhrgebiet, Germany based on research conducted on a Fulbright Fellowship. Kate received an M.F.A. from the Iowa Writers' Workshop, and her poems have appeared in American Letters & Commentary, Court Green, Volt, and WSQ, among other journals
凯特-索普,普林斯顿大学英文系博士生,近期获富布莱特奖学金资助,赴德国鲁尔区研究后工业建筑向文化与艺术空间的转型,目前正完成一项诗歌写作计划,即"艺术与工业之缘"。索普从爱荷华大学获文学创作硕士,其诗作发表于《美国文学与评论》《绿色庭院》《伏特》《女性研究季刊》等杂志。


译者
Translator
冯冬
Peter Feng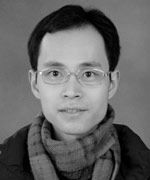 冯冬,2011年从南京大学英语系获博士学位,致力诗与陌异性之接缝的开凿,译有小说、游记、当代外国诗等,包括诗集《别处》(秀威资讯,2016)、《未来是一只灰色海鸥:西尔维娅-普拉斯诗全集》(上海译文出版社,2013)。著有诗集《平行舌头》(秀威资讯,2015)、《沙漠泳者》(泼先生出版,2015)以及《残酷的乌鸦》(与孙冬合著,南京大学出版社,2011)。原创作品刊于《美国诗歌评论》《诗天空》《灰麻雀》等海内外杂志。
Peter Feng received a PhD in English Literature from Nanjing University in 2011, and since then he has been exploring the essential strangeness of poetry. He has translated a novel, three travelogues, and numerous poems in English, including Elsewhere by Scott Alexander Jones (Showwe Information) and The Collected Poems of Sylvia Plath (Shanghai Translation Publishing House). He is the author of Parallel Tongues (Showwe Information), The Desert Swimmer (Pulsasir Publishing), and Cruel Raven (coauthored with Sun Dong, Nanjing University Press). His works appear in Poetry Sky, The American Poetry Review, Grey Sparrow Journal and others.




Gasometer:

Steel streaming to the ground		it stands up tall now.

Too soon 

the wind, the ground up—

it was a cloud.


Model Moon ("The largest moon on earth"):

		Concrete boundaries, doors where there were no
passageways, a model
of the sea, the moon

is lifeless in the breeze. Dust
			settling in a valley, 
life is just 

a refuge beyond the dark shades (the earth green)
in a metal circle ("a 68-meter wide room") brilliant with metal rays. Motors,
gas we cannot see, updated. 

		A model ceiling
		with model trees.


Out of this Space:

the largest gasometer of its kind in Europe. 
"A huge process of growth and decay"
was made of metal and concrete 
in the 1920s intended to store gas which was a byproduct of steelmaking 
for later use in industry to thus increase
efficiency (unlike in Dortmund-H?rde where the gas
was burned away into an everlasting flame, which became
a symbol of identity). 

"The exhibition starts in the area below the former gas-pressure disc 
with a space-filling scene: 

- the sun and its planets hover there as if on a disc."
	New
people (Turkish and Greek, Polish and Italian
laborers) came.


& into an Exhibition Space in 1994:

Only in this space could we make another space. Only the sea		
has become another valley, a field to plant trees.
Only in building could we see 
another building, a face instead of scenery, a head for 
a country, memory dusty.

No sea here but concrete,
no people here but the metal railways at
a precise date. A schedule and itinerary for when the train leaves.
The cold, dark cathedral, saved.

The steel does not hold in the heat.


View from the Roof of the Gasometer, 2010:

The view is prettier now than it ever was then. The left
over places reforested
across the concrete manipulation of land:
steel causeways, thresholds of metal
stairways to the brim of the floor grate. A highway in the distance, buildings,
two water-ways. Smokestacks vertically through metal railings: 
steel slats with cracks in space.

On a rail jutting out from the gasometer edge
a bird perches for a second.
			




煤气表:

钢在地上流淌		现在它站得很高。

很快

风,地面升高——

是一朵云。


月亮模型("地球上最大的月亮"):
			
不可经过之处
是混凝土界限,是门,一个海的
模型,月亮

缺失生命,在微风中。尘埃
			落定山谷
生命不过
	
一个闪着金属光辉的金属圆之内(一个68米宽的房间)的
黑暗阴影之外的避难所(大地仍然青翠)。引擎,
看不见的煤气,已更新。

	一个天花板模型
	树的模型。

	
这空间外面:

此乃欧洲最大的同类煤气表。
"一场巨型增长与衰退"
由混凝土和金属
于上世纪二十年代建成,以存储煤气。煤气是钢铁冶炼
的副产品,后用于工业以提高
生产率(与多特蒙德-霍德不一样,那儿的煤气
被永不熄灭的火焰烧光,那火成为
同一性之象征)。

"展览从曾经的气压盘下方开始
空间被占满:

——太阳与行星在那里旋转,如在圆盘上。"
	新的
人口(土耳其人,希腊人,波兰与意大利的
劳工)到来。


走入1994年的某展览空间:

唯在该空间内我们才能造出另一个空间。此处大海
变成一座山谷,种树的田野。
唯在建筑物内我们才能
看见另外的建筑,一张脸,而非风景,一个脑袋
而非一个国家,记忆尘埃。

没有大海,只有混凝土,
没有人,只有年代确切的
金属轨。火车时刻表。
阴冷的大教堂,被拯救。

钢铁在熔热中崩塌。


从煤气表顶层往下看,2010:

现在的景象比以前好多了。剩余
场所被重新绿化
直至混凝土操控下的土地:
钢铁过道,金属梯
接着格栅地板。不远处一条高速路,建筑群
两条航道。烟囱竖在金属栅栏之间:
钢条间巨大裂缝。

一条伸出煤气表的铁栏上
一只鸟停了一秒。