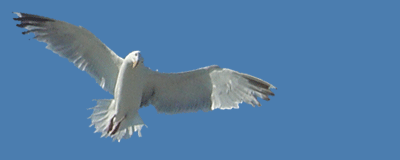 得一忘二
Jinghua Fan

得一忘二,60后诗人、译者。他以中英文写诗,出版了多部翻译作品和诗集,诗作发表于中国大陆、台湾、新加坡以及美国等杂志与文选,曾获奖并多次受邀出席国际诗歌节。他目前定居新加坡,在大学任教。

Fan Jinghua is a bilingual poet and translator. His poems have been published in literary magazines and anthologies in Mainland China, Taiwan, Singapore and USA. He has been invited to several international poetry festivals and has read his poems in different occasions, and he has been awarded prizes for his poems and translations. Jinghua works as a university lecturer and lives in Singapore.




译者
Translator

得一忘二
Jinghua Fan


要扑向什么

Falling Upon Something





阵雨过后,午后的
一切都由外向内紧实了些,
带着新鲜的松垂感,
甚至天空也清除了颜色,
只剩下变暗的蓝。
白天已经放弃它的劳作。
当黄昏准备向大地沉落,
办公室里,每个人开始与他人拉开距离。
有谁去猜想谁更渴望这场拥抱,
是夜晚还是大地?
			





An afternoon shower just passed by.
Everything is firmed up from outside to inside,
And takes on a fresh look, drooping
Against the sky that is cleared of all the colors 
Except for darkening blue.
The day has given up its working.
In the office, every soul begins to distance itself from another,
As dusk prepares its fall upon the earth.
Does anyone speculate who is more eager for the embrace,
The night or the earth?
			

地铁上

On the Metro





劳顿的眼皮无法裁开光的锦书,
车厢钻进了地洞。返潮的火柴头,
经不住一划,几乎一半落地。
它们应该饱含着火,一压便反弹的
神效,而它们连站直都成问题,
找不到树的痕迹,更无重返山中的欲望。
			





Eyelids, too tired to crack open the silky envelope of light,
Carriages dashing into a tunnel. The moistened matchsticks
Could barely stand up for a slanting strike before half of the heads fall.
They should have fire inside, the quality of immediate jump
Upon pressure, but they do not stand erect any longer;
No traces of trees, let alone the desire of returning to the forest.