路东
Lu Dong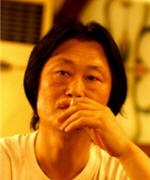 路东,现居南京,当代汉语诗界的隐士,远离文坛,以独立于体制的姿态书写,于上世纪八十年代获《青春》杂志"最佳诗歌奖"。
Lu Dong is a recluse who distances himself from literary circles and has intentionally adopted a position of independence, although Youth Magazine awarded him a prize for Best Poetry in the early 1980s.


译者
Translator
冯冬
Peter Feng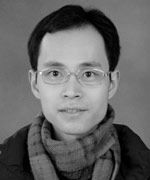 冯冬,现居青岛,2011年从南京大学英语系获博士学位,致力于诗、哲学、精神分析的共通,译过多位美国诗人,包括司各特-琼斯诗集《别处》、《未来是一只灰色海鸥:西尔维娅-普拉斯诗全集》(上海译文出版社)。其对诗之本质陌异性的关注凝结成三本诗集:《平行舌头》、《沙漠泳者》、《残酷的乌鸦》(与孙冬合著,南京大学出版社)。原创作品刊于《诗天空》《美国诗歌评论》等海内外诗刊。
Peter Feng is a poet and translator from Qingdao, China. He received a PhD in English Literature from Nanjing University in 2011, and since then he has been exploring the interconnections between poetry, philosophy, and psychoanalysis. He has translated a number of American poets, including elsewhere by Scott Alexander Jones and The Collected Poems of Sylvia Plath (Shanghai Translation Publishing House). He is the author of Parallel Tongues, The Desert Swimmer, and Cruel Raven (co-authored with Sun Dong, Nanjing University Press). His poems appear in Poetry Sky, American Poetry Review, Big Scream, Grey Sparrow, Napalm Health Spa, and others.




有一个可以与你分享的巢,它自由转动着
我喂养的小鸟,从这里飞入世界
它们,盘旋在物像和人面之上,飞一飞
就在汉语中长出了一些晦涩的羽毛
有些鸟一定已受到了不小的惊吓
某些句子里有它们逃离的痕迹
这个世界的天空太低,大部分意念的小鸟
飞过大地,又回到巢中,归于寂然
更微小的鸟,停在我覆盖着睡眠的睫毛上
听白日梦中人们各奔东西的声音
有些鸟,一开始就飞在与世界相反的方向
一旦飞了,便在目光之外不再返还
这也是小鸟们关于飞的游戏
自由转动的巢,它把路过的光线聚集在内
又保持了庇护它自身的一些黑暗
我以这个巢,喂养每一只天命之鸟
			




I want to share with you a nest that turns freely
The birds I feed fly into the world from here
They circle above images, faces, and by a few whippings 
there grow new, obscure feathers in Chinese
Some birdies are scared by what's going on
leaving traces in my sentences while they flee
The sky of the world is low, depressive, so 
most of the birds of my thought, after much flying
return to the nest. There are tinier ones
perching on my eyelids that are covered by sleep
listening to the footsteps of those hustling by
Some birds fly in directions away from the world 
and once took flight, never return to the horizon
For the birds, this is a game about flying
The freely turning nest gathers lights that pass 
and shelters some of the darkness therein
It is with this nest I take care of every destined bird