大可
Da Ke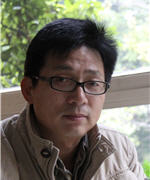 大可,本名聂世奇,天津作家协会会员。著有个人诗集《思念随风》、《风之上的脚印》(两人合集)。作品散见《星星诗刊》《诗潮》《绿风》《诗林》《天津文学》等文学期刊,曾入选多部诗选集。
Da Ke is the penname of Nie Shiqi, a member of the Tianjin Writers Association. He has published two books of poetry Miss the Wind and The Wind on the Footprints. His works have been published in literary journals, including Stars Poetry, Poetry Tide, Green Wind, Tianjin Literature.


译者
Translator
陈国荣
Chen Guorong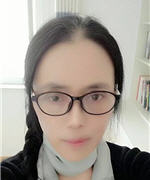 陈国荣,中学英文老师,安徽省淮南市作协会员。作品发表于各类刊物。
Chen Guorong, is an English teacher. She is a member of Huainan City, Anhui Province Writers Association. Her works appeared in various publications.




从来没看过
这么蓝的天,这么清澈的湖面
如果没有那只移动的鸟
不知道是站在青海的天空下
还是格尔木的盐湖上
湖里的盐
天上的云一样洁白
纯净的,就像童年那段好时光
在高原旷野的风里
自由摇曳
			




I have never seen 
Such a blue sky, so clear a lake
If there is no bird moving
I do not know I am standing under the Qinghai sky
Or on Golmud's salt lake
Salt in the lake
As white as the clouds in the sky
Pure, just like a happy childhood
In the wild winds of the plateau 
Freely sway