雪鹰
Xue Ying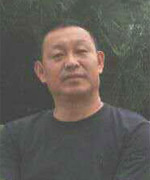 雪鹰,安徽淮南人,现任鸿泰文化文学项目运营总监。诗人、作家、编辑。作品入选《新世纪中国诗选》《2017年中国诗歌年选(花城版)》《2016、2017年中国新诗排行榜》《中国年度优秀诗歌2016卷、2017卷》《华语诗歌双年展2015―2016》《2016中国网络诗歌精选》等几十种文集。作品荣获《现代青年》年度十佳诗人等多种文学奖项。出版诗集《雪鹰之歌》《白露之下》《穿膛的风声》。中国诗歌学会会员、中国散文学会会员、安徽省作协会员、淮南市诗歌学会名誉主席。主编《长淮诗典》、《长淮文丛》、《鸿泰文丛》、《中国当代诗人100家》、《中国当代诗人档案》等。
Xueying, a native of Huainan, Anhui Province, is currently the director of Hongtai Culture and Literature Project. He is a poet, writer and editor. His work has been published in Selected Chinese Poems of the New Century (Huacheng Edition), Chinese Poetry 2017, Chinese New Poetry of 2016 and 2017, Chinese online Poems 2016, etc. His works won many literary awards, including Ten Best Poets of the year in Modern Youth. He has published three books of poetry, including Song of Xueying, Under the White Dew, Wind Piercing Through Chest. He is member of the Chinese Poetry Society, member of Chinese Prose Society, member of Anhui Provincial Writer Association, Honorary Chairman of Huainan Poetry Society. He is Editor-in-Chief of Changhuai Classical Poems, Chang Huai Literary series, Hongtai Literary series, 100 Contemporary Chinese Poets, and Archives of Contemporary Chinese Poets, etc.


译者
Translator
七月椰子
Qi Yue Ye Zi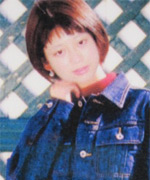 七月椰子,70后双语诗人,作家,翻译。世界青少年文学艺术联合会理事,中国翻译协会会员,陕西省作家协会会员。中英文作品多次获奖,作品发表在《工人日报》《诗选刊》《诗潮》《绿风》《散文诗》《世界诗人》等,出版诗集《明亮的晨星》,双语诗集《跳跃的苹果》,译著《找》《最后的行者》。
Born in 1970s, Qi yue Yezi is a bilingual poet, writer and translator. She is the director of World Federation of Youth Literary Arts, a member of Translators Association of China and a member of ShanXi Writers Association. Her Chinese and English works have won numerous awards. She has published works in the major journals, including Workers' Daily, Journal Of Selected Poems, Poetry Tide. She is the author of book of poetry The Bright Morning Star, bilingual book of poetry The Spring Apple, and two translated works Seeking and The Last Pilgrim.




本质上是虚无的,但在
更多的时候,会将依托的树
绕死。你看到的只是朽木
包裹着鲜艳的藓
藤蔓此刻被电话打断
于是有一句素净的诗

凌霄花缠绕的树
永远低于她的颜色,就像水
也许只有等鱼
晾成了干,才知道
到底是谁养活了谁
谁修饰了谁

事实上,修辞的泛滥
正如道德的决口,将散落民间的
羞耻感,也冲得所剩无几
			




Essentially nothingness, but
More often , the supporting tree is   
choked to death. What you see is only dead wood
Wrapped in vivid moss
The vines are interrupted by the phone at the moment
So there you have 
a line of pure poetry

A tree entwined in trumpet vines Is always less bright than its own color, just like water
Maybe only when the fish
are dead and dry,do they realize       
Who fed them
and who decorated them

In fact, the proliferation of rhetoric
Like a moral breach, washes away the scattered shame 
Of the people, to almost nothing