余真
Yu Zhen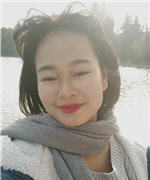 余真,生于1998年12月。重庆江津人。诗歌见于《诗刊》《诗歌月刊》《星星》《扬子江诗刊》《大家》等。
Yu Zhen, born in December 1998, is from Chongqing Jiangjin. Her poems have appeared in the Poetry Periodical, Poetry Monthly, The Star Poetry Monthly, The Yangtze River and others.


译者
Translator
橡树
Xiang Shu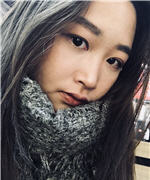 橡树,1998年10月出生,湖北恩施市人。现在重庆大学学习。
Xiang Shu, born in October 1998, is from Enshi, Hubei. She is a student at Chongqing University.




我需要这世界最多的荒废,像阳台上的雏菊
迫不及待地枯萎
我需要你把我忘记,像抖下一片融化的羽毛
我需要曾经是一株海棠,举起熊熊的烈火
我需要当我跨过生命的纵流
所有的河岸就改变春天的流向
我需要带着类似冰晶的深情,不跟你们任何人挥手
只要我离开的时候,你们已经知晓了我的惊惶
只要我的日出曾经接近火山
只要杯中的海洋后来在地面澎湃
只要我是其中一个凸起的浪头
衔着天空一朵芳香的草环
当我回到我的家乡,你们任何人都不必向我道别
			




I want the glumness in this world like a daisy
to impatiently wither away
I would like you to shake me off, as if I were a   a melting feather
I would like have once been a begonia, carrying a raging fire
I would like all the river banks crossing my life
to change their Spring direction 
when I walk through the flow of life
I would like to carry a crystalline affection, without waving to anyone
As long as my terrors are known when I leave
As long as the volcano is approached when my sun rises 
As long as the ocean in my glass surges on the continents
As long as I am crests of the surf
harboring a sky ring of fragrant grasses
When I come back to my hometown, you will have no need to wave goodbye