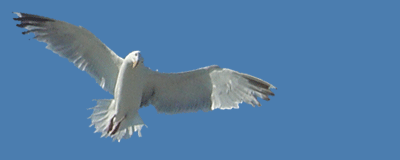 柏桦
Bai Hua

柏桦, 1956年出生于重庆,著名诗人,现为西南交通大学教授,著有诗集多部。

Bai Hua (1956-) is a native of Chongqing, and a professor in Southwest Jiaotong University. He has published several books of poetry, and academic books.




译者
Translator

得一忘二
Jinghua Fan

得一忘二,60后诗人、译者。他以中英文写诗,出版了多部翻译作品和诗集,诗作发表于中国大陆、台湾、新加坡以及美国等杂志与文选,曾获奖并多次受邀出席国际诗歌节。他目前定居新加坡,在大学任教。

Fan Jinghua is a bilingual poet and translator. His poems have been published in literary magazines and anthologies in Mainland China, Taiwan, Singapore and USA. He has been invited to several international poetry festivals and has read his poems in different occasions, and he has been awarded prizes for his poems and translations. Jinghua works as a university lecturer and lives in Singapore.

家居

Staying at Home





三日细雨,二日晴朗
门前停云寂寞
院里飘满微凉
秋深了
家居的日子又临了
古朴的居室宽敞大方
祖父的肖像挂在壁上
帘子很旧,但干干净净

屋里屋外都已打扫
几把竹椅还摆在老地方
仿佛去年回家时的模样
父亲,家居的日子多快乐
再让我邀二、三知己
酒约黄昏
纳着晚凉
闲话好时光
			





Three days of fine rain, two days of clear skies,
Clouds drooping low and lonely,
Cool air lingers in the courtyard.
As autumn deepens,
Time to stay put at home.
Rooms suddenly grow old and spacious
Under the gaze of grandfather's portrait,
Curtains old as before, clean as before.

The house is swept clean from inside to outside,
Bamboo armchairs stay where they were in the room,
The same as the last time I saw last year.
Father, what a delight this life brings!
And I may even have a couple of friends!
Evening cool 
Over a pot of wine,
A memorable old time runs off our mouths.  
			

对酒

Before Wine





操琴者在梦游中摸水,醒来;
而鱼嘴已老了,在哭。

破晓的古铜听见
一个身体,又一个身体。

磨光的金属天空有何不妥?
转眼,消息正好:

浓荫下,光阴里
那卤味不错,恰外遇酒肥人肥诗肥。
			





The zither-player touches water and wakes up from his sleepwalk;
And the fish's lips have grown old, crying.

The bronze of daybreak 
Overhears a body, and another.

A sky of polished metal. Anything wrong with it?
In a blink, a welcome message comes:

The tree shade, where time flashes by, canopies
Delicious braised meat. Wine there is fat, so are people and poetry.