祝立根
Zhu Ligen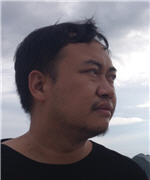 祝立根,云南腾冲人。绘画专业毕业,参加《诗刊》第32届青春诗会等。获云南省年度优秀文学作品奖、华文青年诗人奖等。现居昆明。
Zhu Ligen is from Tengchong, Yunnan. He has attended the 32th Youth Poetry Conference. He has won the prize of Yunnan Outstanding Literature Work Award and Young Chinese Poet Award. He lives in Kunming.


译者
Translator
李承
Li Cheng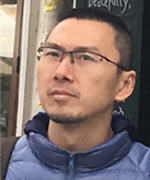 李承,外国语言学和应用语言学专业硕士,现为广东外语外贸大学英文学院讲师。
Li Cheng, Master of Arts in Foreign Linguistics and Applied Linguistics, is a lecturer in translation and interpreting of the Faculty of English Language and Culture, Guangdong University of Foreign Studies.




噢,我终于长出了一根白发
天呐!那么多胸中的尖叫
积压的霜雪,终于有了喷射而出的地方
那么白,像黑山林间的一丝瀑布
那么骄傲,像我终于在敌人的中间亮出了立场
			




Oh, finally along-expected grey hair
Oh, my! All the pent-up outcries
And stockpiled frosts have found their forceful vent
Oh, so white, like a waterfall dotting pitch-black woods
Oh, so proud, like a defiant stance in the midst of my enemies