阿信
Arxin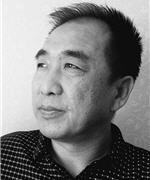 阿信,出生于1964年,甘肃临洮人,西北师范大学历史系毕业,长期在甘南藏区工作。20世纪80年代中期开始诗歌写作,参加诗刊社第14届"青春诗会"。出版诗集《阿信的诗》《草地诗篇》《致友人书》《那些年,在桑多河边》等多部。曾获徐志摩诗歌奖、西部文学奖、敦煌文艺奖、黄河文学奖等,《河曲马场》入选2017"十大好诗"。
Born in 1964 in Linqu, Gansu Province, Arxin studied history and has long worked in the Gannan Tibetan area. Beginning in the mid-1980's, he began writing poetry and participated in the 14th "Youth Poetry Conference" of Poetry Journal. His poetry collections include Arxin's Poetry, Psalms of the Grasslands, To Friends and Those Years at the Bank of Sanduo River. He has won numerous awards including the Xu Zhimo Poetry Prize, the Western Literature Award, Dunhuang Literary Award and the Yellow River Literature Award. His poem Hequ Horse Ranch was selected as one of "The Ten Best Poems of 2017".


译者
Translator
谢炯
Joan Xie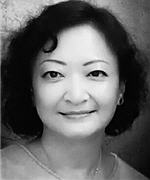 谢炯, 诗名炯, 出生在上海。八十年代就读于上海交通大学管理系,1988年留学美国,取得企业管理硕士和法律博士学位。出版诗集《半世纪的旅途》(2015),散文集《蓦然回首》(2016),中文诗集《幸福是,突然找回这样一些东西》(2018),英文翻译诗集《十三片叶子》(2018)。2017年荣获首届德清莫干山国际诗歌节银奖。中文诗作发表在国内《诗刊》《扬子江诗刊》等文学诗刊。英文诗作和翻译作品发表在美国《诗天空》《唇》,《文学交流》等文学诗刊。
Joan Xie was born in Shanghai where she attended Shanghai Jiaotong University. She came to the United States in 1988 to study business and law. Xie's Chinese poetry and essay collections include Half-Century Journey (2015), Looking Back (2016), Nothing Made Me Happier than Finding These Objects (2018) and she is the editor of Thirteen Leaves (2018). In 2017, she received a Silver award at First Moganshan International Poetry Festival in China. Her poems in Chinese appeared in well-known poetry magazines in China, such as Poetry Journal and The Yangtze River Poetry Journal. Her translations appeared in Exchanges Literature Journal, LIPS and Poetry Sky.
Sam Perkins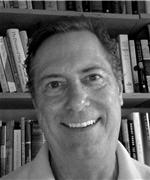 Sam Perkins是纽约作家和诗人。 作为常年的杂志编辑和作家,他的非小说性作品已经得到广泛的出版,特别令人注目的是长期在"纽约时报"发表。 他多年来是"读者文摘国际版"的作家兼编辑,也是杂志"巴黎欧洲编辑部"的高级编辑。 他曾在法国,德国和美国就学,毕业于哈佛大学英语系。
Sam Perkins is a writer and poet based in New York City. A longtime magazine editor and writer, Perkins' nonfiction features have been widely published, notably in the New York Times. He was for many years a writer and editor for Reader's Digest International Editions and a Senior Editor in the magazine's European Editorial Office in Paris. Perkins attended school in France, Germany and the United Sates. He graduated with honors in English from Harvard University.




仅仅二十年,那些
林间的马,河边的马,雨水中
脊背发光的马,与幼驹一起
在逆光中静静啮食时间的马,
三五成群,长鬃垂向暮晚和
河风的马,远雷一样
从天边滚过的马……一匹也看不见了。
有人说,马在这个时代是彻底没用了,
连牧人都不愿再牧养它们。
而我在想:人不需要的,也许
神还需要!
在天空,在高高的云端,
我看见它们在那里。我可以把它们
一匹匹牵出来。
			




In just two decades, those
forest horses, river horses, 
horses with shining backs in the rain, 
and horses with their foals, grazing so still, 
silhouetted against the light;
those groups of three or five, their long manes 
hanging in the dusk and river wind
rolled over the sky like distant thunders…
none is there today. 
Some people say, 
Horses are utterly useless now.
Even wranglers don't want them.
But I wonder:  
Maybe God still needs them!
In the sky, in the lofty clouds,
I see them there. I can ride them out 
one by one.