Marty Gervais
马缇-爵威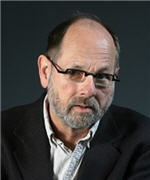 Marty Gervais is a poet, award-winning journalist, professor and Publisher of one of the oldest Canadian literary presses. He is also poet laureate for Windsor and the author of the Canadian bestseller The Rumrunners.
马缇-爵威是一位诗人,获奖记者,教授和历史悠久的加拿大文学出版商。 他也是温莎市首任桂冠诗人和加拿大畅销书The Rumrunners的作者。因为他对加拿大文学和新兴作家的贡献,他获得多伦多的海滨艺术节奖以及两次温莎市市长文学奖等。他著有《幸运日子-新诗集》《我的城市-温莎的面貌》《触摸黑暗》等。


译者
Translator
星子安娜
Anna Yin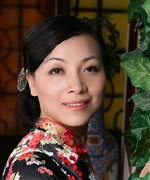 星子安娜是加拿大密西沙加市首任桂冠诗人,已出版六本诗集,英文诗荣获2005 年安省的TedPlantos纪念奖,2010/2014 MARTRY文学奖以及2016/2017年获西切斯特大学诗歌大会奖学金和安省艺术协会奖金。她的诗歌在Arc Poetry、《中国日报》、《世界日报》和CBC电台发表。她也在学校教授诗歌。
Anna Yin was Mississauga's Inaugural Poet Laureate and has authored six books of poetry, including Wings toward Sunlight and Seven Nights with the Chinese Zodiac. Anna won the 2005 Ted Plantos Memorial Award, two MARTY Awards etc. Her poems appeared in Arc Poetry, China Daily, World Journal and CBC Radio. She teaches Poetry Alive at schools in Canada.




He's lazy and never around
when I need him
I drive down
to the coffee shop
in the early morning
and find him reading the paper
or talking to the locals
I want to tell him
he's not taking this seriously
— he's supposed to watch over me
He shrugs and says the rules
have changed
I can reach him on Facebook
Besides he carries a cell phone
I want to ask how he got this job
Why me? Why him?
Luck of the draw, he shrugs
our birthdays the same
we both have bad eyes
a hearing problem
and can't eat spicy foods
But where was he in October 1950
the afternoon on Wyandotte
when I was four
and I ran between
two parked cars?
He was there, he says
coming out of the pool hall
to save me
to cup my bleeding head
on the warm pavement
to glare at the driver
who stood in the open door
of his Ford worried sick
that I might die
He was there, he said
otherwise I might not
be having this conversation
and he was there again
when I lay curled up
and unconscious
in the hospital room one winter
swearing at the hospital staff
after bowel surgery
and he touched my lips
with his index and middle fingers
and quieted me
Besides, he's always there
and there's no point
having this conversation
— he's so far ahead
and knows so much more:
a hundred different languages
names of every star
in the universe, the physics
of flying, and the winner
of the Stanley Cup
every year till the
end of time
			




他懒散,当我需要时
从不在附近
我开车
到咖啡店
早晨发现他看报纸
或者与当地人聊天
我想告诉他
他没有认真对待这项任务
– 他应该看护我
他耸耸肩,说规则
已改变
我可以在脸书上找到他
他也随身携带一部手机
我想问他是怎么得到这工作的
为什么是我?为什么是他?
抽到的运气呗,他耸耸肩
我们的生日在同一天
我们眼睛都不好
还有听力问题
不能吃辛辣的东西
但是,1950年10月
在怀恩多特的那个下午他在哪?
我才四岁
跑在两辆车之间。
他在那里,他说:
走出台球厅
他来救我
在暖热的地面上
抱我流血的头
眼睛瞪向
那站在车门开着的
福特车旁
担心我可能会死的司機
他在那里,他说:
否则我们不可能会
有这次谈话
他再次在那里
当一个冬天
我蜷缩着
丧失意识地躺在医院的病房里
在肠道手术后
咒骂医院的工作人员
他用他食指和中指
碰触我的嘴唇
让我平静下来
此外,他总是在那里
这样谈话真没意义
– 他是如此遥遥领先
并知道这么多:
一百种不同的语言
宇宙中每颗星的名字
飞行物理,斯坦利杯的
获胜者从开始
到终结