舒丹丹
Shu Dandan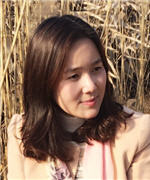 舒丹丹,诗人,译者。1972年生于湖南常德,现居广州。诗作见于多种刊物,入选多种诗歌选本,著有诗集《蜻蜓来访》、《舒丹丹诗歌快递:深秋的橘子》,译诗集《别处的意义——欧美当代诗人十二家》,《我们所有人——雷蒙德-卡佛诗全集》,《高窗——菲利普-拉金诗集》,《诗歌EMS周刊:(爱尔兰)保罗-穆顿诗选》,诗画集《诗书画:舒丹丹作品选》。曾获2013年度"澄迈-诗探索奖"翻译奖、2016年度"第一朗读者"最佳诗人奖等。2016年曾受邀参加第三届罗马尼亚雅西国际诗歌节,获雅西市政府颁发的"诗歌大使"称号。
Shu Dandan, a contemporary Chinese poet and translator, born in Changde, Hunan Province in 1972, now lives in Guangzhou. Her poems and translations have appeared in various poetry journals and anthologies. Her poetry collections include A Dragonfly Visiting, Oranges In Late Autumn. She is also the translator of several English poetry collections, including Collected Poems of Philip Larkin, Complete Poems of Raymond Carver, and Selected Poems of Paul Muldoon. Her works also include An Album of Paintings and Poems. She is the recipient of numerous national poetry awards and translation awards, including "Poetry Exploration Award", "The Best Poet Award 2016", etc. She has ever been invited to participate in many international poetry festivals including The 3rd Iasi International Poetry Festival in Romania, and was honored with the title of "Poetry Ambassador" by the government of Iasi.


译者
Translator
舒丹丹
Shu Dandan




探身在阳台的黑铁栏杆上,深呼吸
树叶亮绿得仿佛一团盛大的氧气
隐约的市声,让僻静的街巷
更加清凉。这是抵达布加勒斯特的第一个黄昏
晚霞尚未消退,街灯渐次亮起
名叫"Hug"的咖啡馆里,高鼻深目的金发美女
在招牌上微笑:"今天你拥抱了你的啤酒吗?"
噢,除了异域之美,我没有什么可拥抱
我的眼皮整天在跟时差打架。习性
多么强大:我们的胃,记忆
还有爱,它们只认得旧相识
我们游荡在一条陌生的街道上,辨认
每一寸天光的挪移,这缓慢与我的日常
何等不同。我在这安闲自得的人群中
想起我们曾经的奔忙。无论独自一人
或与同伴们融入那些绿树、画壁
或新鲜面孔中,心灵上
都是孤独的旅行。而这孤独多么珍贵
用以疗愈的,短暂的抽离和回归
由此我重新打量布加勒斯特
每个古老的角落,犹如探寻一个陌生人的历史
而他对我一无所知,这让我陡觉自我神秘
甚至莫名奇妙占了上风
			




Poking my body out of the iron railing of the balcony, I take a deep breath.
With leaves as green and bright as a mass of oxygen,
The faint sounds of the city make the quiet street
More cool and refreshing. This is the first dusk in Bucharest.
The sunset glow hasn't faded away, while street lights gradually on.
In a cafe named "Hug", the blonde beauty with deep eyes
Is smiling on the signboard, "Have you hugged your beer today?"
Oh, except for the exotic beauty, I have nothing to hug.
My eyelids have been fighting with jet lag all day long.
How strong are habits: our stomachs, memory,
And love, familiar with their old acquaintances only.
Wandering on a strange street, we distinguish
The moving of each ray of daylight, whose tardiness is totally different
From my daily life. Among the carefree and contented crowd,
I think of our bustling days in the past. No matter all alone
Or blending in the trees, painted halls,
Or strange faces with my buddies, it's always been a lonely trip
In heart. But how precious the solitude is!
A kind of healing, a transitory dissociation and regression.
Therefore I look again every old corner up and down
In Bucharest, as if exploring the history of a strange person,
While he knows little about me, which makes me feel suddenly a personal mystery,
Even somehow or other, prevailing.