花语
Hua Yu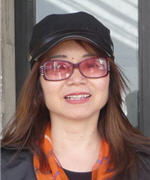 花语,祖籍湖北,现居北京,任中国诗歌网特约访谈主持。曾参加第27届青春诗会,曾获2017第四届海子诗歌奖提名奖,2016《山东诗人》年度诗人奖,2015延河最受读者欢迎诗人奖,入选2013中国好诗榜,2004诗歌报年度诗人。
Hua Yu, born in Hubei, now living in Beijing, is the contributing host of Chinese Poetry Net. She has joined the 27th "Youth Poetry Meeting". And she won many awards, such as the 4th Hai Zi Poetry award nomination in 2017, the annual award of poetry of Shandong Poet magazine in 2016 and the most popular poet award of Yanhe in 2015, etc. Besides, she has been elected in 2013 Chinese excellent poetry list.


译者
Translator
韩文桥
Han Wenqiao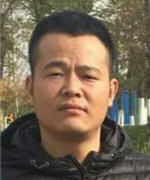 韩文桥,陕西人,北京外国语大学毕业,翻译、诗人、戏剧制作人,翻译作品《人性的弱点》,游历足迹遍及美国、英国及澳大利亚等国家,现为自由职业者。
Born in Xi'an, Shaanxi, graduated from Beijing Foreign Studies University, translator, theatre producer, extensively travelled in the UK and the US, translation work How to Win Friends & Influence People, etc. currently living in Xi'an as a freelancer.




只有回到马驹桥
我才是那个死心踏地,爱你的人
只有回到马驹桥
我才能骑上思想的白马
催它过河,在冰冻的北京城东
吃隐忍的青草,流泪,痛哭
安静地踩踏
把热爱的胸针
别在难过的衣襟上

只有回到马驹桥
我才能不受世事烦扰
守着你,油彩中的青灯
在离你最近的地方
涂抹这隔世情缘
抽打,爱的陀螺
			




Only returning to Maju Bridge
Will I be that your devoted beloved
Only returning to Maju Bridge
Will I can ride the white horse of thought 
And urge it to cross river, in the cold east of Beijing
Eating the grass of silent-enduring and sadly shedding tears
Quietly treading on that
I pin my favorite brooch
On the clothes of sadness

Only returning to Maju Bridge
Will I can avoid the earthly bother
Watching you, the blue lamp of oil painting
In the nearest of you
I paint the predestined Love of another world
And whip the peg-top of love