秋水
Qiushui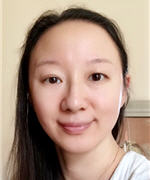 秋水,70后,诗人、作家,著有诗集《有时只是瞬间》。
Qiushui, born in 1970s,poet and writer. She is the author of a book of poetry Sometimes It's Just a Moment.


译者
Translator
黎历
Lily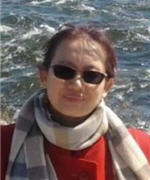 黎历,神经科学博士,现任教于加拿大蒙特利尔麦吉尔大学医学院。自2010 年开始诗歌翻译,诗歌写作,译作散见美国《诗天空》,澳大利亚《国际汉语文坛》、《当代国际汉诗》等刊物,诗作散见《世纪诗刊》等。自2011 年起,担任爱思英语网专栏作家。现任《当代国际汉诗》英语部编辑主任。
Lily, Ph.D. in Neuroscience, is currently a faculty member of School of Medicine at McGill University, Montreal, Canada. Her poems and translations have appeared in a number of journals and online journals. Currently, she serves as the editorial director of the Chinese-English column of Contemporary International Chinese Poetry Bimonthly.




冰箱里还残留巧克力香
深海鱼保持着最后的游水姿势
小菜苔收拢了绿罗衣……

午夜临近,把身体
从一堆文字中抽离,想念亲人
斟一杯有露水香的茶

我打赌,明日阳光将至
胸口涨满的雨水就还给土地吧
我的小院草长莺飞
好似春天一直都不曾离去
			




The sweet scent of chocolate still lingers in the fridge
The deep-sea fish still keeps the final position of swimming
The tiny flowering stalk gathers up its green clothes ...

Midnight is approaching, I get my body
Out of a bunch of texts and miss the loved ones
And pour a cup of tea with dewy scent

I bet the sun will come tomorrow
So return the rain from the swollen chest to the land
Grass thriving and birds flying around in my yard
As if spring has never left