Charles Bernstein
查尔斯-伯恩斯坦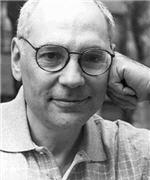 Bernstein has published five collections of essays: Pitch of Poetry (2016), Attack of the Difficult Poems: Essays and Inventions (2011), My Way: Speeches and Poems (1999), A Poetics (1992), and Content's Dream: Essays 1975-1984 (2001). His books of poetry include Near/Miss (2018), Recalculating (2013), All the Whiskey in Heaven: Selected Poems (2010), Girly Man (2006), With Strings (2001), and Republics of Reality: 1975-1995 (2000). Bernstein is the editor of several collections, including: American Poetry after 1975 (2009), Close Listening: Poetry and the Performed Word (1999), The Politics of Poetic Form: Poetry and Public Policy (1990), and the poetics magazine L=A=N=G=U=A=G=E, whose first issue was published in 1978. He is editor of the Electronic Poetry Center and co-director of PennSound. Currently he is Donald T. Regan Professor of English and Comparative Literature at the University of Pennsylvania.
查尔斯-伯恩斯坦,美国语言诗派重要诗人,著有评论集《论诗的音调》(2016),《晦暗之诗的袭击》,(2011)《我的道路:演讲与诗》(1999),《一种诗学》(1992)以及《内容之梦:1975-1884年文选》,著有诗集《几乎/错过》(2018),《重新计算》(2013),《天堂里所有的威士忌:诗选》(2010),《姑娘般的男人》(2006),《带着绳子》(2001),《现实共和国:1975-1995》(2000)。伯恩斯坦还编过多本文集:《1975年之后的美国诗歌》(2009),《细听:诗与词语表演》(1999),《诗歌形式的政治:诗与公共政策》(1990)以及著名诗歌杂志《 L=A=N=G=U=A=G=E》。此外,他还担任"电子诗歌中心"与"宾大诗歌声像"主编,目前任美国宾夕法尼亚大学英语与比较文学系特聘教授。


译者
Translator
冯冬
Peter Feng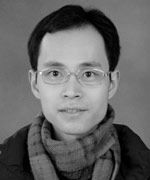 冯冬,现居青岛,2011年从南京大学英语系获博士学位,致力于诗、哲学、精神分析的共通,译过多位美国诗人,包括司各特-琼斯诗集《别处》、《未来是一只灰色海鸥:西尔维娅-普拉斯诗全集》(上海译文出版社)。其对诗之本质陌异性的关注凝结成三本诗集:《平行舌头》、《沙漠泳者》、《残酷的乌鸦》(与孙冬合著,南京大学出版社)。原创作品刊于《诗天空》《美国诗歌评论》等海内外诗刊。
Peter Feng is a poet and translator from Qingdao, China. He received a PhD in English Literature from Nanjing University in 2011, and since then he has been exploring the interconnections between poetry, philosophy, and psychoanalysis. He has translated a number of American poets, including elsewhere by Scott Alexander Jones and The Collected Poems of Sylvia Plath (Shanghai Translation Publishing House). He is the author of Parallel Tongues, The Desert Swimmer, and Cruel Raven (co-authored with Sun Dong, Nanjing University Press). His poems appear in Poetry Sky, American Poetry Review, Big Scream, Grey Sparrow, Napalm Health Spa, and others.