车延高
Che Yangao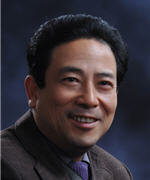 车延高。公务员。武汉大学经济学博士。中国作家协会会员,湖北作家协会会员。有诗歌、杂文、散文、随笔、报告文学等作品发表于各类报刊。2006年获《十月》年度优秀诗歌奖,2007年获《诗歌月刊》年度优秀诗人奖,2008年获《诗选刊》年度十佳诗人奖,同年获《诗刊》年度优秀诗人奖,2010年10月获第五届鲁迅文学奖诗歌奖。著有诗集《日子就是江山》《把黎明惊醒》《向往温暖》《车延高自选集》,散文集《醉眼看李白》。
Che Yangao is a civil servant who earned his PhD in economics from Wuhan University. He is a member of Chinese Writers Association and Hubei Writers Association, whose poetry, essays, prose, reportages published in various journals. He won Annual Excellent Poetry Award by journal October in 2006, Annual Excellent Poets Award by Poetry Monthly in 2007,Top 10 Poets of the Year Award by Poetry Selected and Annual Excellent Poets Award by Poetry Periodical in 2008 and 5th Lu Xun Literature Prize for Poetry in 2010. He is also the author of four books of poetry, including Time is the State, Wake the Dawn, Yearning Warmth, Selected Poems of Che Yangao and a book of essays Li Bai in a Drunk Glance.


译者
Translator
车玟池
Che Wenchi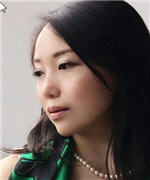 车玟池,车延高的女儿。1985年出生于中国湖北省。她17岁留学至澳大利亚。在墨尔本大学完成科学硕士学位后,在悉尼大学进行了为期三年的呼吸疾病科研。现在在澳大利亚国立大学进修医学。
Wenchi Che, daughter of Yangao Che, was born in 1985 in Hubei Province,China. She has moved to Australia for studying at the age of seventeen. After finishing her science degree at the Melbourne University, she has undertaken respiratory research at Sydney University for 3 years. She is currently studying postgraduate medicine and surgery at the Australian National University.




风哼着小调
春天用露水抹了一把脸
直接从一根柳条上走下来
酒幌一摇,胡姬从店里出来
她美,鬓边别着大青山上一片云彩

李白坐下的青骢马不走了
压酒劝客时候
她走出一行红柳的模样
眼睛灿烂。有十万亩桃花在开

李白坐在那里
今天,他一滴酒没喝
已经醉了
			




The wind hummed a little tune 
Spring freshened her face with dew
she walked off a willow tree branch
with the bar banner lifted up, there came out the western maid 
the luscious pretty girl had hair like mountain clouds

Poet Li Bai's horse stunned by her beauty
proposing toast to the guests
she swung like gentle red willow 
her eyes gleamed like 100 thousand hectares of blooming peach blossom. 

poet Li Bai sat there
without a sip of wine
he was intoxicated by the beauty
			




我来的时候一朵荷花没开
我走的时候所有的荷花都开败了

像一个白昼轮回了生死
睁开大彻大悟的眼睛 
一只是太阳,一只是月亮 
脚下的路黑白分明 
命运小心翼翼的走 
起伏的浪花忽高忽低,揣摸不透
只有水滴单纯,证明着我的渺小

有时,我已穷极一生
只能采下一瓣荷花
而一夜湖风,用一支笛子

吹老了整个洪湖
			




the lotus had not blossomed when I came
the fluorescence was over when I was gone
like going through life and death 
eyes wide opened with deep comprehension
one eye for the sun, one eye for the moon
the journey was black and white
life took a careful path
the unpredictable tide went up and down 
my smallness reflected upon the simple and pure water drops

sometime I spent my entire life 
harvesting a lotus petal
the lake breeze blew a flute 

and wrinkled the face of the Grand lake