杨光
Yang Guang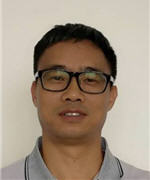 杨光,原名杨光锷,七零后,诗人、评论家。著有诗集《爱情之死》、《都市鸡人》等。曾获首届"诗探索-中国诗歌发现奖"、《都市鸡人》(微型诗)获首届雁翼诗歌金雁奖、中国小诗首届"十佳诗人"、现代诗人奖、首届"伯乐杯"汉诗大赛评论奖、2011年度国际杰出短俳诗人等荣誉称号。
Yang Guang, originally Yang Guange who was born in 1970s, is a poet and reviewer. He is the author of The Death of Love and The city Chicken- Man. He won many prizes including The Research and Discovery of Chinese Poems, one of The Best Ten Poets, The Reviewer of the First Chinese Han Poem, the Modern Poet and the International Poet of Short Poems in 2011.


译者
Translator
瞿美华
Qu Meihua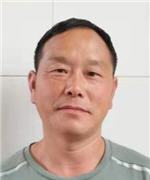 瞿美华,毕业于云南师范大学英语系,高级中学英语教师。
Qu Meihua graduated from the English Department of Yunnan Normal University. He works as an English teacher in a middle school.




欲望鼎沸 烹熟了生活 
生命和非生命都卯足了劲 咯噪
千年的秋日麇集一瞬
镰锄乱舞 收割机狂啸
人们动员每个细胞掮上沉甸甸的包裹
脸庞的花灿烂了天宇

干瘪瘦削的诗人
斜搭空空的行囊游走世俗的边缘
用眼光和心灵缠紧世界
顿悟世界热闹的冷寂 冷寂的热闹
守望世界热闹的冷寂 冷寂的热闹

世界的深深处 立柱坍塌
刀枪啾啾 炮声隆隆
他摸到了花草树木粘稠的疼痛
他触到了禽兽绝望的尖叫
他听到了沙石焦胡的苦难
……

盘坐露白霜冷风萧萧的核心
聆听无边落木……
诗人文字的偈语雷动:
人啊 阔绰无比的你们 一无所有
一无所有 无比阔绰的你们
			




Strong Desire cooks life.
Being noisy, Both life and non-life are filled with energy.
During the thousands of years of the autumn 
The moose are gathering immediately.
The sickle and hoe is moving wildly and harvester is roaring madly.
People mobilize each cell to pack a heavy package,
With the flowers on the face brighten the sky.

A wizened poet is leaning on the empty bags,
Walking on the edge of the secular world and
Tightening the world with Eyes and Mind.
He understands the lively coldness of the world,
The hustle and bustle of the cold
Watching the world's lively coldness.

Deep in the world, 
Columns collapse with the chirp of knives and guns 
And the rumble of guns.
He felt the sticky pain of flowers and trees,
Touching the animal's desperate scream 
Hearing of the suffering of the sand and stones.
……

Sitting at the Core of white frost, cold wind and depression
While Listening to the boundless falling wood.
The slang of the poet's words is thundering:
Man, you're so rich but nothing belongs to you,
you're so rich but nothing belongs to you!
you're nothing!