伊蕾
Yi Lei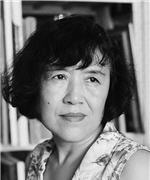 伊蕾(1951-2018),原名孙桂珍,生于天津。毕业于中国作协鲁迅文学院,北京大学中文系作家班,1974年开始发表作品,1985年加入中国作家协会。著有诗集《爱的火焰》《爱的方式》《女性年龄》《独身女人的卧室》《伊蕾爱情诗》《叛逆的手》《伊蕾诗选》,另有俄文诗集《独身女人的卧室》。
Yi Lei (1951-2018), originally Sun Guizhen, was born in Tianjin, China. She was sent to the countryside in 1969 and started publishing poetry since 1974. She gained nationwide popularity with critical acclaim after she published the poem sequence A Single Woman's Bedroom in late 1980s. She died from a heart attack when travelling in Iceland on July 13, 2018.


译者
Translator
得一忘二
Jinghua Fan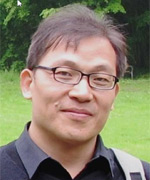 得一忘二,60后诗人、译者。他以中英文写诗,出版了多部翻译作品和诗集,诗作发表于中国大陆、台湾、新加坡以及美国等杂志与文选,曾获奖并多次受邀出席国际诗歌节。他目前定居新加坡,在大学任教。
Fan Jinghua is a bilingual poet and translator. His poems have been published in literary magazines and anthologies in Mainland China, Taiwan, Singapore and USA. He has been invited to several international poetry festivals and has read his poems in different occasions, and he has been awarded prizes for his poems and translations. Jinghua works as a university lecturer and lives in Singapore.




——妈妈,我愿倾其所有
换取你一刻生命

一

当群山落尽繁华
野兽们无家可归
妈妈,戴着你的王冠来吧
住在我的嘴唇上

二

你是南风住进我的身体
你轻轻的笑
骨肉荒原就开满野花
妈妈,我与你飞翔,无牵无挂

三

想你时阳光很结实
撞疼面庞
玉米地和红葡萄叫着你的小名
妈妈,你在66年的长街上来来往往

四

我的手像瞎眼的小鸟
在空虚中打捞你的气息
妈妈,你化作大雨倾盆吧
就赤着脚,走进白衣庵胡同里

五

我的四肢空无一物
梦也无处站立
你带走了那颗剥开的果实
妈妈,我已把儿时的圆桌擦干

六

你用时间编织图形
你把时间分成两千种颜色
妈妈,苦难也被你分成千丝万缕
炊烟在你手中光芒四射

七

思念,这疼痛的岩浆
我要送你到印度洋
我要把你种进100个国家的土壤
妈妈,看见雨水就看见了你的模样

八

逃出故乡,我和我的诗
被繁星一饮而尽
妈妈,我与你同住在光里
把来生洞穿

九

一千只鸟衔来露水
织女和嫦娥是露水的伴娘
露水清洗妈妈
妈妈清洗地球

  2012.春节于北京通州宋庄
			




              -- Mama, I'd give away all I have
              To exchange for a moment of your life

I
When mountains no longer hold their extravagance
Beasts are deprived of habitats
Come, Mom, wearing your crown
Come live on my lips  
 
II

You are a south wind taking root in my body,
Your gentle smile
Spreads the wilderness of bones and flesh with wild flowers.
Mom, I fly with you, no holding back. 
 
III

When I miss you, the sunlight is so stout
That my face aches with its strike,
Cornfields and carrot lots call out your maiden name
Mom, along the street of 1966, you go back and forth

IV

My hands are a blind bird
Trying to reclaim your air from nothing
Mom, will you turn into a heavy shower
And drift barefooted into the White Nunnery Alley

V

My limbs can hold nothing
Dreams have no footing
You carry with you the peeled fruit
Mom, I have swept dry the table of childhood

VI

You wove patterns with time
You divided time into two thousand colors
Mom, you also divided suffering into thousands of locks
Cooking smoke flares in your hand 

VII

Missing you is a lava of pain
I will see you off to the Indian Ocean
I will plant you into the earth of a hundred countries
So, Mom, I see you whenever I see a rain 

VIII

After running away from hometown, I am gulped down
By stars, and so is my poetry
Mom, I will live in light with you
Let's live out our next life 

IX

A thousand birds brings dewdrops in their beaks
The Weaver Girl and the Moon Goddess are the bridesmaid to the dew
That washes my mother
Who washes the Earth

  Chinese New Year, 2012, Beijing