林得楠
Denon Lim Denan

林得楠,男,新加坡人,六十年代出生。现为出版社玲子传媒执行董事兼总编辑,新加坡作家协会会长。2001年获得新加坡国家艺术理事会主办新加坡金笔奖的华文诗歌组第二名,2003年获得金笔奖第一名;1991年出版诗帖《怀念小灯笼》,2005年出版《梦见诗》,2017年12月出版最新诗集《如果还有萤火虫》。他也是多部儿童文学作品的创作人、撰稿人。
Denon Lim Denan is the President of Singapore Association of Writers. His poetry won the second prize of the Golden Point Award in 2001 and first prize in 2003. He has published numerous collections, including new poetry collection Meng Jian Shi in 2005 and If There Are Still Fireflies in 2017. Both books were shortlisted for the Singapore Literature Prize 2006. Mr. Lim is also the Executive Director and Chief Editor of Singapore publisher Lingzi Media.


译者
Translator
白雪丽
Shelly Bryant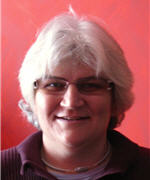 自由撰稿人、诗人、译者,长年往返旅居新加坡和上海。著作包括:诗集七部,旅行散记两部:《苏州》、《上海》,专著一部:《中国古典园林艺术》。她的多部汉译英作品已由企鹅图书、警句出版、新加坡国家图书馆协会、吉拉蒙多出版社、HSRC和瑞胜出版社出版。译作之一,盛可以的长篇小说《北妹》提名2012年度英仕曼亚洲文学奖。另外一部译作尤今的《寸寸土地皆故事》入围2016新加坡文学奖。
Shelly Bryant divides her year between Shanghai and Singapore, working as a poet, writer, and translator. She is the author of eleven volumes of poetry, a pair of travel guides for the cities of Suzhou and Shanghai, a book on classical Chinese gardens, and a short story collection. She has translated many literal works from Chinese to English. Her translation of Sheng Keyi's Northern Girls was long-listed for the Man Asian Literary Prize in 2012, and her translation of You Jin's In Time, Out of Place was shortlisted for the Singapore Literature Prize in 2016.




诗情驻扎沙场
历史弥漫硝烟
病毒布阵,寒热对峙
一米看似阴阳对望
两米疑似两极对立
三米,确诊为
真相对假象的沉默
四米
却是生灵对永恒的
鞠躬
啊!亲爱的,身边的
远方的
五米之外的
朋友
季节被隔离了
生命却被追踪着
花香随风,花魂随雨
必然传播,必会传播
若不能拥抱春天
你拥抱空气
我拥抱空气
我们拥抱空气
过些日子
我们拥抱阳光
激活夏季
			




poetry on the battlefield
history covered in smoke
a virus positions for battle, heat and cold collide
from one metre, it's like yin facing off with yang
from two metres, like two poles in opposition
three metres, the diagnosis
truth is silent in the face of falsehoods
four metres
is creatures bowing down to eternity
ah! dear, all around
in the distance
more than five metres away
friends
the seasons are quarantined
our lives are being traced
the fragrance of flowers on the breeze
the soul of flowers in the rain
it must spread, it will spread
now, if you can't embrace the spring
embrace the air
I embrace the air
we embrace the air
and before long
we'll embrace the sun
and bring the summer on