梵君
Fan Jun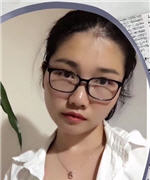 诗人、译者。从事诗歌写作、文学翻译和研究。译作有《尼采随笔》、《一个崭新的女性诗歌流派,或者诞生》。
Poet and translator. Engaged in poetry writing, literary translation and research. Translations include Nietzsche's Essays and A New School of Women's Poetry, Or Birth.


译者
Translator
梵君
Fan Jun




我习惯夜色属于自己
习惯对着北方的辽阔,喊故乡
喊一次,故乡就颤一下
直到再也挤不出一个完整的名词
我会掏出自己
就着月色,一遍遍烘烤
直到通体泛黄,像极了八分熟的牛排
可以分成两份
一份镇痛,一份佐醉...
			




I get used to night
Get used to say my hometown when I face the vastness of the north
Once I say it, my hometown trembles
Until I can't squeeze out a complete word
I will pull myself out
baking myself over and over
Until my whole body turns yellow, like a perfectly cooked steak
which can be divided into two
A pain relief, and a drunk......