Vera Schwarcz
薇拉-施娃茨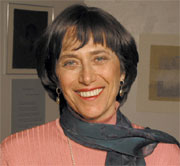 Born in Romania, Vera Schwarcz is a poet and a historian. She is the author of seven books, including the prize-winning Bridge Across Broken Time: Chinese and Jewish Cultural Memory (Yale University Press, 1999) and two books of poetry, A Scoop of Light (March Street Press, 2000) and In The Garden of Memory collaboration with Israeli artist Chava Pressburger (March Street Press, 2004). Schwarcz teaches Chinese history at Wesleyan University in Connecticut and lives in West Hartford with her husband and daughter. Her poems appeared in: Ekphrasis, Taproot Review, Seneca Review, Common Ground Review and Voices Israel.
薇拉-施娃茨的中文名为舒衡哲,生于罗马尼亚,犹太人,现任教于美国康州威斯理安大学,并从事中国现代史研究。1980年曾作为首批美国留学生在北京大学中文系学习。她曾出版过七本书。


译者
Translator
七月椰子
Qi Yue Ye Zi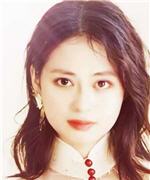 七月椰子,双语诗人,作家,翻译。中国翻译协会会员,陕西省作家协会会员。中英文作品多次获奖,作品发表在《工人日报》《诗选刊》《诗潮》《绿风》《散文诗》《世界诗人》等,出版诗集《明亮的晨星》,双语诗集《跳跃的苹果》。
Qi yue Yezi is a bilingual poet, writer and translator. She is a member of Translators Association of China and a member of ShanXi Writers Association. Her Chinese and English works have won numerous awards. She has published works in the major journals, including Workers' Daily, Journal Of Selected Poems, Poetry Tide. She is the author of book of poetry The Bright Morning Star, bilingual book of poetry The Spring Apple.




showing her best cleavage
in shifting light, spreading
her valleys  with inviting
shadows, 

sometimes
she hurls pitchforks
against a benevolent sky.
			




在变幻莫测的光影里
展现最美的沟壑
在迷人的背影中
舒展山谷般的身躯

有时
她把干草叉抛向
仁慈的天空			




Some are magnetized by the pull
of presentiment, drawn toward
dark shadows, crow wings
battling night into dawn.

Each a prophet shuddering 
against a future glimpsed, 
dreaded and denied.
			




乌鸦的翅膀从黑夜战斗到黎明
有些人被预感的感召力迷倒
被吸引到黑暗密林中

每个先知都为惊鸿一瞥,
充满恐惧,
矢口否认的未来不寒而栗
		




The heart of a single aspen leaf 
lights autumn's path 
in a maple-strewn forest. 

Inside a worm's worth of green,  
scintillating loss lies wedged 
into a spring unborn.
			




在铺满枫叶的森林里
一片心型的白杨叶
点亮秋天的路

在蠕虫的绿色里
闪烁不定的迷失
霸道地挤进未出生的春天