薛玉林
Xue Yulin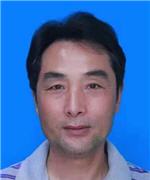 江苏省作协会员,中国诗歌学会会员。写诗千余首,散见于《诗选刊》、《星星》诗人档案、《参花》、《火花》、《鸭绿江》、《大渡河》、《青年文学家》等逾百种报刊及文学选本中,著有诗集《弯弯的情歌》等四部。
Xue Yulin, a member of Jiangsu Writers Association, and a member of The Poetry Institute of China, has written thousands of poems, being published in many newspapers and periodicals and literary anthology such as Poem Selection, Stars-Poem Collections, Participation Flowers, Huohua, Yalujiang Literary Monthly, Dadu River, Youth Literator, etc.. He published four poetry anthologies including Love Poems.


译者
Translator
李淑君
Li Shujun
南京师范大学本科毕业,曾做过中学英语教师,近十多年来,一直从事科技、工程项目的笔译、口译工作。
Li Shujun, graduated from Nanjing Normal University and then worked as a junior middle school teacher for several years. In a little over ten years, she has been working on science and engineering related projects as a translator and interpreter.




我驿动的内心
怎能拒绝这样的夕阳
无关枯藤老树昏鸦
西风里,即使一片落叶
也会打疼我的思念与忧伤

眺望远方,其实
我也是故乡的远方
此刻,孤独有了自由的房间
驾一匹怀想的瘦马
山一程,水一程
花枝斑斓的乡愁便在心里绽放

天空空无一物
哪怕有一只飞鸟飞过
也是对心灵的安慰
飞出肉体的鸟,今晚注定了
我在远方,故乡在远方
		




I can not keep calm,
To refuse the landscape brought by such sunset.
It's not about the wilt vines,
Or ancient trees or the crows returning home.
Cuz even a falling leaf in the west wind,
Could hit my nostalgia and sorrow.

Viewing far away, while,
To my hometown, I am the far away
Now, free as my loneliness is,
It rides a slim horse full of dreams,
Travelling over hills and through waters,
Letting the flower of nostalgia burst into bloom.

Not a thing is in the sky.
If only a bird flying by,
It could comfort the lonely heart.
Luckily, the bird flying out of my mind,
Has made tonight a night when,
My hometown and me are far away to each other.