郑敏
Zheng Min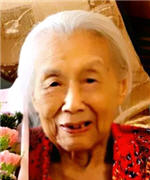 郑敏(1920—),福建闽侯人,1943年毕业于西南联大哲学系。1952年在美国布朗大学研究院获英国文学硕士学位。先后就职于中国社会科学院文学研究所、北京师范大学。中国现代诗歌"九叶"诗派中的重要诗人,出版个人诗集《诗集1942--1947》《寻觅集》《郑敏诗集1979-1999》等。
Zheng Min (1920-) was born in Minhou, Fujian Province. She graduated from the philosophy department of Southwest Union University in 1943, and earned a Master's degree in British Literature from Brown University in 1952. She worked at the Institute of Literature in the Chinese Academy of Social Sciences, Beijing Normal University. Zhen Min is an important poet in the "Jiuye Poets". She published several poetry anthologies including Selection 1942-1947, Anthropology of Searching, and Zhengmin's Poetry Selection 1979-1999.


译者
Translator
黄华
Huang Hua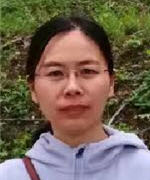 黄华(1974-),任教于首都师范大学文学院,博士,副教授。从事中国现当代文学研究和中国现当代诗歌翻译。2003年毕业于中国人民大学中文系,现为美国匹兹堡大学访问学者。
Huang Hua (1974-) is an associate professor of Capital Normal University. She got her PhD. from Renmin University in 2003. She is a visiting scholar in the University of Pittsburgh and engaging in research of modern Chinese literature and translation of modern Chinese poetry.
伍善妮
Sandi Ward
匹兹堡大学硕士,就职于匹兹堡大学东亚图书馆。
Sandi Ward is a graduate of the University of Pittsburgh and a translator at the East Asian Library, University of Pittsburgh Library System.




金黄的稻束站在
割过的秋天的田里,
我想起无数个疲倦的母亲,
黄昏的路上我看见那皱了的美丽的脸,
收获日的满月在
高耸的树巅上
暮色里,远山
围着我们的心边
没有一个雕像能比这更静默。
肩荷着那伟大的疲倦,你们
在这伸向远远的一片
秋天的田里低首沉思
静默。静默。历史也不过是
脚下一条流去的小河
而你们,站在那儿
将成为人类的一个思想
			




Golden rice bundle standing 
in the cut autumn field,
I remember countless tired mothers,
On the way to dusk, I saw the wrinkled beautiful face,
On the harvest day the full moon is 
in the treetops
In the twilight, the distant mountains 
surrounded our hearts
No statue can be more silent than this.
Shouldered with the great tiredness, you 
are stretching further into this place
Autumn field bows down in contemplation
Silent.Silent. History is just 
a small river flowing down the foot
And you, standing there
Will become an idea of mankind
			




追寻你的人,都从那半垂的眼睛走入你的深处,
它们虽然睁开却没有把光投射给外面的世界,
却像是灵魂的海洋的入口,从那里你的一切
思维又流返冷静的形体,像被地心吸回的海潮

现在我看见你的嘴唇,这样冷酷的紧闭,
使我想起岩岸封闭了一个深沉的自己。
虽然丰稔的青春已经从你发光的长发泛出,
但是你这样苍白,仍像一个暗澹的早春。

呵,你不是吐出光芒的星辰,也不是
散着芬芳的玫瑰,或是泛溢着成熟的果实,
却是吐放前的紧闭,成熟前的苦涩。

瞧,一个灵魂怎样紧紧把自己闭锁,
而后才向世界展开,她苦苦地默思和聚炼自己,
为了就将向一片充满了取予的爱的天地走去。

* 即法国印象派画家雷诺阿(Pierre-Auguste Renoir,1841-1919),
1880年他创作了油画《艾琳·卡亨·安德维普小姐画像》,该诗创作的灵感正基
于这幅油画。
			




The person who pursues you, walks into the depths of your depths from the half drooping eyes, 
Although they open, they do not project light to the outside world,
But like the entrance to the ocean of the soul, from there all your thoughts
Flow back to the cool body, like the tide that is sucked back by the center of the earth

Now I see your lips, coldly closed,
Reminding me that the rocky shore encloses a deep self.
Although rich youth has emerged from your long, bright hair,
You are still so pale, still like a dim early spring.

Oh, you are not a star that shines, not
Fragrant roses, or overflowing ripe fruit,
But the tightness before blossom, bitterness before maturity.

Look how a soul locks itself tightly,
Later unfolding to the world, she painstakingly meditated and gathered herself,
In order to go into the world full of love.

* French impressionist painter Pierre-Auguste Renoir (1841-1919)
created the oil painting "Miss Irene Cahen from Antwerp"in 1880. 
The inspiration for this poem is this painting.
			




猛然我听见召唤
没有时间寻找笔墨
来时如潮泛
去时只是默默

青山也无法挽回
秋水只能自己泱泱
我用目光追随
刹那天外的回响

太空里无时不漂游
你我难以捕捉的踪迹
水只在流时才停留
云只在变时才有意

我听到你的呼吸
风从林间传来消息
			




Suddenly I heard the call
No time to find pen and ink
Like a tide when it comes,
Just silent when it goes

Cyan mountain is also irreparable
Autumn water can only flow by its own
I followed with my eyes
A moment's reverberation outside the sky

In space no time is drifting
Traces that you and I have difficulty capturing
Water only stays when it is flowing
Clouds only makes sense when changing

I heard your breath
The wind brought messages from the forest