陈先发
Chen Xianfa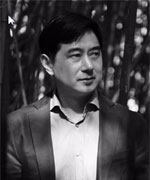 陈先发(1967-),安徽桐城人。1989年毕业于复旦大学。著有诗集《春天的死亡之书》(1994年)、《前世》(2005年),长篇小说《拉魂腔》(2006年)、诗集《写碑之心》(2011年)、随笔集《黑池坝笔记》(2014年)、诗集《养鹤问题》(2015年台湾版)等。曾获"十月诗歌奖"、"十月文学奖"、"1986年―2006年中国十大新锐诗人"、"2008年中国年度诗人"、"1998年至2008年中国十大影响力诗人"、首届中国海南诗歌双年奖、首届袁可嘉诗歌奖、天问诗歌奖、中国桂冠诗人奖等数十种。作品被译成英、法、俄、西班牙、希腊等。
Chen Xianfa (1967-) was born in Tongcheng, Anhui in 1967 and graduated from Fudan University in 1989. He has published several anthologies of poetry, including Death in Springtime, A Past Life,Written Monument of the Heart, A Mystery of Raising a Crane (Taiwan Edition). His novel Soul-Stealing Opera was published in 2006 and a volume of essays, Heichiba Notes in 2014. He has been the recipient of dozens of literary awards, including: The October Poetry Prize; The October Literature Prize; China's Ten Pioneering Poets, 1986 -2006; China's Poets of the Year, 2008; China's Top Ten Influential Poets, 1998-2008; the inaugural China Hainan Poetry Biennial Award; the inaugural Yuan Kejia Poetry Prize; Tian Wen Poetry Prize; Chinese Laureate Poets Award, etc. His works have been translated into English, French, Russian, Spanish, Greek, among others.


译者
Translator
梁枫
Nancy Liang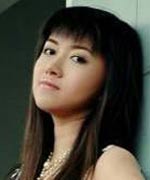 梁枫,生于黑龙江。美籍华人。哈佛商学院工商管理硕士。长居美国波士顿及北卡罗来纳州两地。
Nancy Liang, born and raised in Heilongjiang, China, graduated from Harvard Business School in 2004 with a Master's Degree in Business Administration. She currently lives in Boston, MA and Cary, NC.




清晨环绕着我房子的
有两件东西
斑鸠和杨柳

我写作时
雕琢的斑鸠,宣泄的杨柳
我喝茶时
注满的斑鸠,掏空的杨柳
我失眠中
焦灼的斑鸠,神经的杨柳
我冥想时
对立的斑鸠,和解的杨柳

我动一动,斑鸠丢失
我停下
杨柳又来
视觉的信任在触觉中加固着
这点点滴滴
又几人懂得?
我最想捕获的是
杨柳的斑鸠,斑鸠的杨柳
只是我的心
沉得不够深
不足将此般景象呈现出来

但两者的缝隙
正容我身
我在这分裂中又一次醒来
			




This morning surrounding my house 
Are two things
A turtledove and a willow

When I write
A polishing turtledove, a venting willow
When I have tea
A filled turtledove, a hollowed willow
When I suffer insomnia
An anxious turtledove, a nervous willow
When I meditate 
An opposing turtledove, a compromising willow

Once I make a move, the turtledove is lost
When I stop
The willow is back 
Trust from seeing gets stronger with every touch
How few will ever understand 
These bits and pieces?
What I want the most are
A willowing turtledove, a turtledoving willow
But my heart
Did not dive deeply enough
To present such a scene

But the fissure between the two
Is just right for myself
In this split I woke up once more
			




从多义性泥泞上挣脱而出,
如今我敢于置身单一之中。
单一的游动,
没有蛇。
单一耸动的嗅觉,
无须花香。
单一光线中的蝇眼紧盯着
玻璃被洞穿时状态的虚无
我驻足于它的
一无所见。
单一的味觉掀翻了
压在舌尖上的
每一垄菜地,
无须那么多的名字。
春枝繁茂,
湖心一亭,
我坐等它的枯竭。
我坐等每一次的我
在它每一种结构中的
枯竭。
我未曾顺着一根新枝
到达过它的尽头
我未曾料到这
单一中的
枯竭,要成为我的源泉
			




Struggling to free myself from the muddy, multiple meanings
I dare to stand in monosemy.
A pure swimming,
Without a snake.
A pure arousal of the sense of smell,
With no need of floral fragrance.
In a pure beam of light, a fly is gazing at
The void when glass is penetrated
I attend to it
seeing nothing.
The pure sense of taste overthrows 
Every ridge of vegetable field
That weighs on the tongue
in no need of so many names.
In the lush spring branches
A pavilion stands in the lake,
And I wait for it to wither.
I wait for myself every time
within all its structure 
To wither.
I have never followed a new branch
To its end
I never predicted
The withering of oneness
Would become my origin