雪鹰
Xue Ying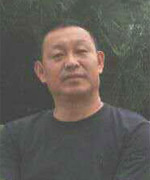 雪鹰。1966年9月生,安徽淮南人,中国诗歌学会会员、中国散文学会会员、安徽省作家协会会员。作品收录《新世纪中国诗选》《中国当代诗人代表作名录》《星星诗人档案》《中国当代散文诗》《中国散文精品集》等几十种文集。散文诗集《雪鹰之歌》2007年出版,诗集《白露之下》于2015年12月出版。主编《长淮文学》《长淮诗典》。
Xue Ying was born in September 1966, he was from Huainan, Anhui Province. He was a member of China Poetry Society,China prose Association, a member of Anhui Writers Association. His poems have appeared in a number of journals and anthologies. His book of prose poems Song of Xue Ying was published in 2007. his book of poetry Under the White Dew was published in December 2015. He is the editor-in-chief of Changhuai Literature and Changhua Poetry Collection.


译者
Translator
七月椰子
Qi Yue Ye Zi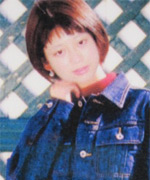 七月椰子,70后双语诗人,作家,翻译。世界青少年文学艺术联合会理事,中国翻译协会会员,陕西省作家协会会员。中英文作品多次获奖,作品发表在《工人日报》《诗选刊》《诗潮》《绿风》《散文诗》《世界诗人》等,出版诗集《明亮的晨星》,双语诗集《跳跃的苹果》,译著《找》《最后的行者》。
Born in 1970s, Qi yue Yezi is a bilingual poet, writer and translator. She is the director of World Federation of Youth Literary Arts, a member of Translators Association of China and a member of ShanXi Writers Association. Her Chinese and English works have won numerous awards. She has published works in the major journals, including Workers' Daily, Journal Of Selected Poems, Poetry Tide. She is the author of book of poetry The Bright Morning Star, bilingual book of poetry The Spring Apple, and two translated works Seeking and The Last Pilgrim.




要在大雪之前
用最后的颜色,与大地一起
颤抖。巢在身旁摇晃
树叶与鸟鸣,已飞往他乡
乳房献给了爱你的人
只有墓碑和你并肩,西风扬起
白衣或者乱发

我以三百公里的时速
针一样穿透深秋的厚度
我们的姿态不同
生与死的观念
却惊人的相似 
			




Before the heavy snowfall
With the last color,you trembled with the earth 
The nest was shaking 
Leaves and twittering birds had flown away   
Breasts were dedicated to your sweetheart 
Only the tombstone stood beside you
The west wind fluttered your white robe or wild hair
Like a needle,I penetrated the depth of the late autumn
At three hundred kilometers per hour
We appear in different posture 
But our perceptions of life and death 
Are remarkably similar