严力
Yan Li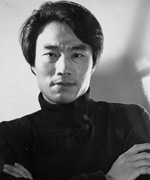 诗人、画家、作家。1954年生于北京。他是1979年北京先锋艺术团体"星星画会"和地下文学团体"今天"的成员。1985年从北京赴纽约并于1987年在纽约创立"一行"诗刊。严力出版过许多诗集和小说集,也办过数十次艺术展览。他的作品被翻译成各种文字。目前他定居上海和纽约。
Poet, painter, fiction writer, born in 1954 in Beijing, China. He is a member of a vanguard artist group "The Stars" founded in 1979 and an underground literary group "Today" in Beijing. As a poet, he is regarded as one of the members of the Misty Poets. He came to US in 1985 and founded quarterly journal Yi-Hang in New York in 1987. His poems have been translated into French, Italian, English, Swedish, Korean and German. He has held many exhibitions and published a number of books. He lives in Shanghai and New York.


译者
Translator
Denis Mair
梅丹理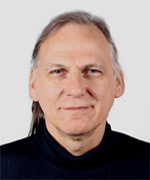 Denis Mair holds an M.A. in Chinese from Ohio State University and has taught at University of Pennsylvania. He is currently a research fellow at Hanching Academy, Sun Moon Lake, Taiwan. He translated autobiographies by the philosopher Feng Youlan (Hawaii University Press) and the Buddhist monk Shih Chen-hua (SUNY Press). His translation of art criticism by Zhu Zhu was published by Hunan Fine Arts Press (2009). He also translated essays by design critic Tang Keyang and art historian Lü Peng for exhibitions they curated respectively in 2009 and 2011 at the Venice Biennial. (See Lü Peng, From San Servolo to Amalfi, Charta Books, Milan, 2011). His book of poetry Man Cut in Wood was published by Valley Contemporary Poets in 2003.
梅丹理(Denis Mair), 美国诗人,中英文译者,俄亥俄州立大学中文硕士。曾担任美国宾州大学东亚语文系讲师,现任北京中坤基金翻译顾问、台湾日月潭涵静书院研究员。译作包括冯友兰的《三松堂全集自序》(夏威夷大学出版社)、真华法师的《参学琐谭》(纽约州立大学出版社)、朱朱的《一幅画的诞生》(湖南美术出版社)。诗歌翻译包括《麦城诗选》(Shearsman Books,,2009); 奚密、马悦然编的《台湾新诗选》(哥伦比亚大学出版社,2005); 杨四平编的《当代中文诗歌选》(上海文艺出版社,2007); 吉狄马加的《黑色狂欢曲》(俄克拉荷马大学出版社, 2014)。他的个人英文诗集《刻在木头里的人》(Man Cut in Wood)2003年由美国当代山谷出版社(Valley Contemporary Poets)出版。




2015年11月13日
巴黎出事了
警察和军人在搜捕恐怖分子
有人问
这时候诗人何为

诗人是自己的警察
每天搜捕体内的恐怖分子
更不会把他们释放出来

如果这种功能的软件
能流行人体世界
那么出事的不会是巴黎
也不会是地球
			




On Nov. 13, 2015
Something happened in Paris
Policemen and soldiers were hunting down terrorists
And someone asked:
At times like this what's a poet to do?

A poet is his own policeman
Every day he hunts down terrorists in his body
And he is not about to release them

If software possessing this function
Could become popular in today's world
Then such incidents would not happen in Paris
Much less in the world
			




在清明感怀生命时
发现死亡没带走任何东西
种族、宗教、战争、礼帽、雨伞…….
也没带走悼词和碑文
它仅仅带走了每个人独特的指纹
而手段全都留在了人间
			




When Tomb Sweeping Day starts you musing on life
You find death does not take much away
Not race, religion, war, formal hats, umbrellas……
Not eulogies and inscriptions
It only takes each person's unique fingerprints
What their hands have wrought is left in the world 

Translator's note: Tomb Sweeping Day, also known as Qingming
Jie (Clear-Bright Day) or "Treading Grass," falls on the 15th
day after the Spring equinox. This traditional Chinese festival,
which often includes a visit to a grave or reliquary site, is a
time for honoring deceased relatives and ancestors.
			




初春去了公园的河畔
因为先辈们早就发现
语言从柳枝上刚刚垂下来时
最适合朗诵
这天还巧遇了世界诗歌日
尽管它并不比其他节日更出彩
但它被春光勾着手臂的出场像个王
恍惚中我看见
来不及回避的黑暗
都在原地跪了下来
			




At spring's first blush we walk in the riverside park
Because my forebears long ago discovered
Language is best for reciting when 
It first droops from the wands of willows
Even rarer is this encounter with World Poetry Day
Though perhaps we cannot call this a red letter day
Spring sunlight has come with regally folded arms
Here and there we catch glimpses
Those patches of darkness with no time to hide
Are kneeling where the sunlight found them