张维
Zhang Wei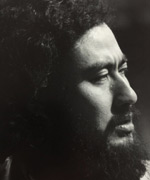 张维,生于1964年,居于常熟虞山尚湖之滨。著有《诗七十五首》《灵性的时代》《生的超越》《向》等,主编《海子骆一禾作品集》《十年诗选》等(与朋友合编)。主编《诗人读诗》《诗画周刊》。三月三诗会组委会成员,现为虞山当代美术馆馆长。
Zhang Wei was born in 1964 and lives in Changshu Yushan lake shore. His works include Seventy-five Poems, Spiritual era, Beyond the living, Toward. He co-edited Haizi and Luo Yihe Works, Selected Poems in Ten Years and others. He is the editor-in-chief of Poets Reading Poetry and Poetry and Painting Weekly. He is a member of the March 3rd Organizing Committee. He is now the curator of Yushan Contemporary Art Gallery.


译者
Translator
七月椰子
Qi Yue Ye Zi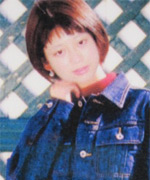 七月椰子,70后双语诗人,作家,翻译。世界青少年文学艺术联合会理事,中国翻译协会会员,陕西省作家协会会员。中英文作品多次获奖,作品发表在《工人日报》《诗选刊》《诗潮》《绿风》《散文诗》《世界诗人》等,出版诗集《明亮的晨星》,双语诗集《跳跃的苹果》,译著《找》《最后的行者》。
Born in 1970s, Qi yue Yezi is a bilingual poet, writer and translator. She is the director of World Federation of Youth Literary Arts, a member of Translators Association of China and a member of ShanXi Writers Association. Her Chinese and English works have won numerous awards. She has published works in the major journals, including Workers' Daily, Journal Of Selected Poems, Poetry Tide. She is the author of book of poetry The Bright Morning Star, bilingual book of poetry The Spring Apple, and two translated works Seeking and The Last Pilgrim.




一个下午我都坐在湖边喝茶
一个下午我和二棵香樟三棵柳树
一棵叫不出名字的植物在一起
这棵植物有九瓣叶子
我以前没有见过它
我盯着它看了许久
一颗同时存在于大地
但我不认识的植物
其实我认识不认识它
它都在那儿
它摇晃了一下
接着我感到风经过了我的脸颊
接着我看见柳枝摇曳
湖水泛起涟漪
远山上的塔在云层里也晃了一下
接着整个宇宙运动起来

暮晚时分
风远了或者散了
我也匆匆赶回家中
它们还在那里
二颗香樟三棵柳树和
一棵刚见识但叫不出名字的植物
然而
这样一个无所事事的下午
因为认识了九瓣叶子的你
我们战胜了庞大的虚无
并获得宇宙经久不息的掌声
			




The whole afternoon I was sitting and drinking tea by the lakeside
The afternoon I stayed with one camphor and three willow trees and a plant whose name I do not know
The plant has nine leaves
I had not seen it before
I stared at it for a long time
This plant exists with the earth together
Yet I do not know it
It was there
It shook a bit
Then I felt the wind caress my cheek
Then I saw the willow swaying
The lake rippling
A tower on the mountain also shining in the clouds
Then the whole universe shattering

Late at night
The wind died down
I hurried back home
They were still there
Two camphor trees and three willows
A plant that has just been known but could not be named
however
Such an idle afternoon
Because I knew you—the nine leaves
We defeated the huge nothingness
And were applauded by the universe