伊夫
Yves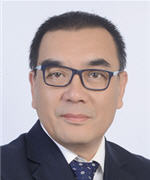 伊夫,诗人,作家。16岁开始发表作品。曾担任报社、电视台编辑、记者、制片人。作品曾先后在《诗刊》《诗选刊》《草堂》《星星诗刊》等,曾入选《中国新诗人成名作选》《一行诗人作品选》等数十选本。著有《生活空间》《天黑》等文学专著。其中《天黑》一书在马来西亚书店上架。主编出版《中国诗人自选诗》(台版)。曾应邀出席泰国世界华文文学研讨会、香港文学交流会、中国第三届梨花诗歌节、国际山水诗之旅高峰论坛、诗刊社第二届回眸青春诗会等。2017年荣获泰国文化部颁发的国际华文诗歌奖。
Yves, poet, writer. He began to publish at the age of 16. He has worked as editor, reporter and producer for newspapers and TV stations. His works appeared in Poetry Periodical, Cao Tang and many other journals and a number of important anthologies. He has published two literary monographs Living Space and Dark. Dark was on the shelves of bookstores in Malaysia. He is the editor-in-chief of Selected Poems of Chinese Poets (Taiwan edition). He was invited to attend the Thai world Chinese literature conference, the Hong Kong literature exchange, the third China Ewha poetry festival, the international peak forum on landscape poetry, and the second poetry society for youth. In 2017, he was awarded the international Chinese poetry prize by Ministry of Culture of Thailand.


译者
Translator
徐建纲
Xu Jiangang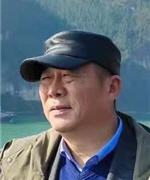 徐建纲,笔名,三峡老船长(1961年1月-):男,内蒙古包头市人。三峡大学英美文学教授,硕士生导师。1983年4月年在《星星诗刊》发表处女作。同年与同学创建华师桂子山诗社。在各级各类杂志发表文学学术论文,出版译著一部,出版诗集三部,《一首老歌——徐建纲的诗》(华中师范大学出版社)。《悲歌欢唱-徐建纲的诗》(华中师范大学出版社)。《老船长咏叹调》(暨南大学出版社,中英对照)。
Xu Jiangang, AKA, Old Captain of Three Gorges, born in January, 1961, in Baotou City, Inner Mongolia. He is a Professor of British and American Literature and a Graduate Advisor at Three Gorges University. He has published one book of translation and three books of poetry, including An Old Song —— Poems by Xu Jiangang, Songs of Sad Songs - Poems of Xu Jiangang, and The Captain's Aria.




父亲走了以后
地也没了
可是,母亲还是念念不忘
种地

她每天都拿着一把小铁锹
去前庭后院的空地上
去松一松泥土

她不期待土地能长出多少果实
那把小铁锹
曾是父亲劳作的工具
握着它,就像握着父亲的手
生死相依
			




After my father left
That piece of field was gone also
However,  mother still never forgets to
till the land

Every day she holds a small spade and
Goes to the open space in the front backyard to
Remove the soil

She doesn't expect much fruit to grow from the land
The little spade used to 
 a tool of father's work
Holding it is like holding  father's hand together with sb. in life and death